Where to build your safe house – The Slayers Guide
February 15, 2015
The Slayers Guide is a series of blog posts where you decide what we write! To vote on the next installment of the Slayers Guide, follow us on Facebook and Twitter!
Despite what some slayers think, it's always good to have a safe place to use as a base when battling the undead. A crucial consideration is where you should set up camp. So we asked Into the Dead fans where the best place for a safe house would be – find out if your choice won below!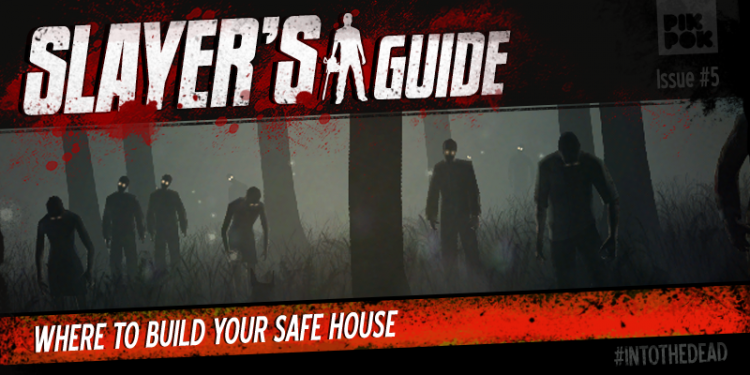 The option that was preferred least by our slayer squad was the forest. While there are lots of trees for you to hide in, zombies can hide just as well! Even climbing a tree isn't a great idea, because you'll have to come down some time. Barring a full scale city in the trees, building a safe house in a forest is not the way to go.
The next option is an island – sounds great, right? There's a massive moat between you and any of the undead that are trying to get to you! That's what many of our slayers said too, and it narrowly missed out on being the top pick – the fact that zombies may be able to walk underwater meant that your island paradise may end up being scarier than expected!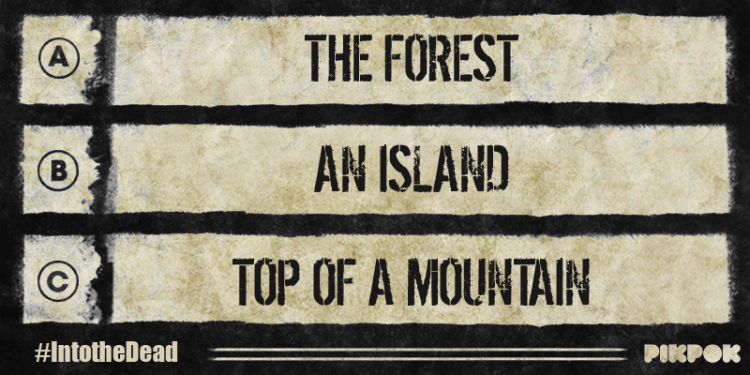 The number one choice was by far the top of a mountain. Getting up high gives you the advantage of being able to see any approaching zombies, and prepare accordingly. It was also suggested that the virus may not be able to withstand low temperatures, so the higher altitude having a colder climate could stop any zombies before they even get to you!
So if you suspect that the undead are about to be unleashed, get yourself to a safe house on top of a mountain and hopefully give yourself the best chance of survival!
Read previous installments of the Slayers Guide: #1 "What to do when faced with a zombie", #2 "How to relax", #3 Choosing your vehicle and #4 Your Animal Companion.
Where would you build your zombie fortress? Let us know in the comments below!