PikPok takes the plunge!
February 17, 2015
 It's the middle of summer here in NZ, and PikPok HQ is located just meters away from the beautiful Wellington waterfront. It would be a shame not to make the most of the sun while we've got it, so the PikPok crew decided to head down to the harbor one lunchtime.
The mission, for those that chose to accept it? To take the PikPok Plunge into the ocean!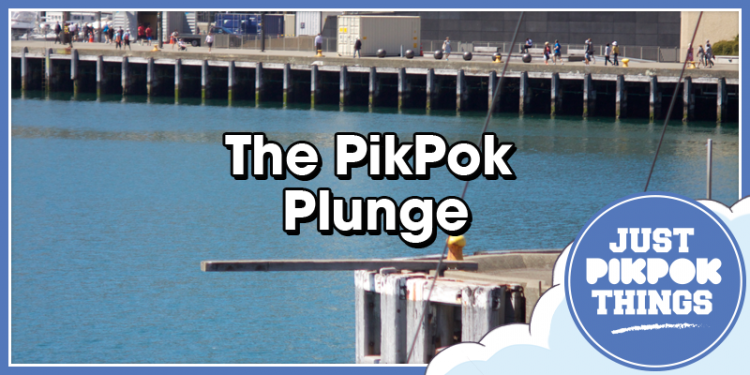 With the rest of us cheering them on, a few brave souls accepted the challenge to dive into the ocean! With prizes for best costume, best dive, and biggest splash, everyone was ready for some friendly competition and excited to show off their best moves!
There were back flips, hand stands, and even group jumps as the team battled it out for the title of PikPok Plunge Champion  2015!
While the PikPok swimmers dried off and got warm, lunch was being prepared in the park – nothing better than a classic Kiwi barbecue to warm up after a dip in the chilly Wellington harbor!
By all accounts the first annual PikPok Plunge was a great success, and it'll be a tough act to follow next year!
For more PikPok shenanigans, follow us on Twitter! 
Does working at PikPok sound like your dream job? We're hiring!