Rival Stars Update!
August 18, 2015
We're super excited for our latest update in Rival Stars Basketball! Find out what's new below…
So you have a great team skill wise, but what about your teams look?
All New Uniforms!
We've introduced some swish new options to help further customise your team, and get them looking their best! There are 6 NEW unique jersey patterns in total!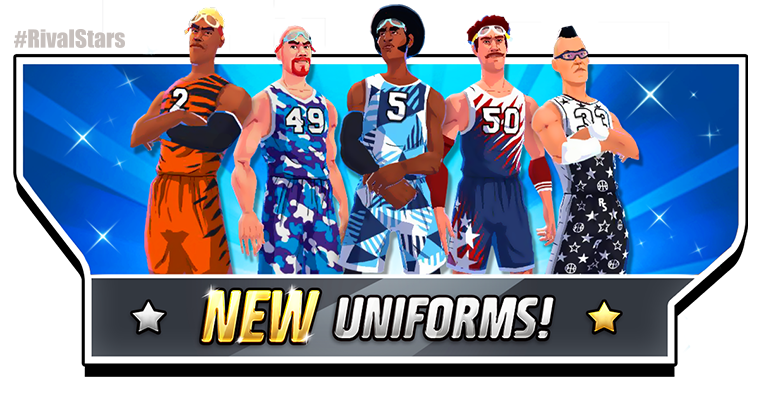 NEW Achievements!
We also thought you guys might like to have some new achievements! We have three new achievements that reward you for progress in competing in the Daily Cup, for sending your teams on Tour and for your total number of matches!

As well as these, a 5th tier has been added to ALL existing achievements! Yay!
Download the update now!
Loving the new uniforms? Which is your favourite? Let us know in the comments below, over on Facebook, or on Twitter!