The Four Horsemen – Into the Dead
August 17, 2015
Into the Dead fans – here's a preview of the newest weapon set in game.
It has finally come, what you have all been waiting for; NEW WEAPONS! Say hello to our new zombie slaying weapon set for Into the Dead…
Introducing – The Four Horsemen!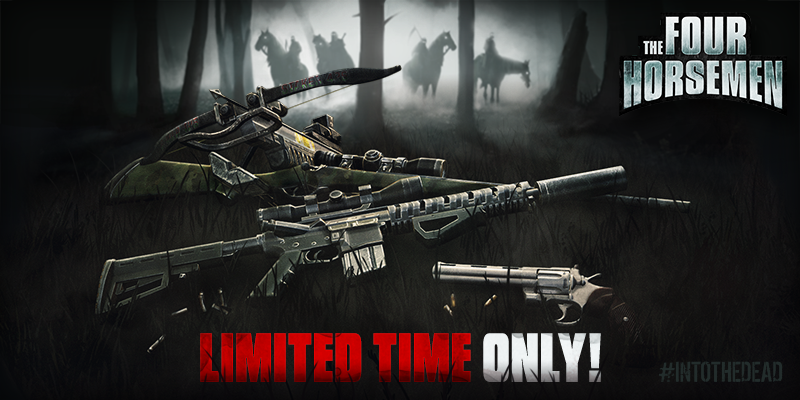 The Four Horsemen set consists of 4 deadly limited edition weapons, including:
Death: an epic Revolver to confront the dead

Pestilence: this Crossbow will prevent infection

War: an Assault Rifle for maximum carnage

Famine: a Rifle for long-range hunting
Divide and conquer the horde with ease with your new weapons of choice! Get the Four Horsemen, available for a limited time only!
Follow us on Facebook, Instagram and Twitter to stay up to date on all things Into the Dead!