PikPokPlus User Services Platform
March 24, 2014
Leading games publisher PikPok® today announced the launch of the PikPokPlus™ user services platform for mobile, tablet and desktop.  Designed and developed to solve modern videogame publishing challenges, PikPokPlus allows PikPok and select partners to manage and deliver a wide range of high quality services covering profile management, social connectivity, payment, and communications and promotional functions.
Cross game and highly cross platform, PikPokPlus was developed over a two year period in response to an increasingly complex and fragmented global digital publishing environment.  Over that timeframe, individual PikPokPlus services have been rolled into various PikPok games, and beta tested and iterated via over 100 million users globally to ensure practical utility, robustness, and scalability.
"PikPok already has a reputation for delivering fun quality games, but it is important for us to continue to push forward and raise the bar" said Mario Wynands, Managing Director of PikPok, "PikPokPlus enables us to deliver consistently higher quality consumer experiences in an increasingly challenging marketplace, and additionally to provide more value as a third party publisher."
PikPokPlus will be available to select strategic publishing and development partners from April 2014.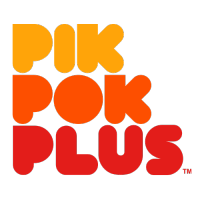 CONTACT
Fleur Gunn
PikPok
+64 4 471-2638
fleur@pikpok.com