PikPokPeople – Jayde
January 14, 2015
PikPokPeople is an ongoing set of profiles highlighting the awesome people that make up PikPok. Jayde lives and breathes music, and is the creative force behind the tunes in many of our games!
Job title: Audio Designer and Composer
What do you actually do:
I'm responsible for the sound effects, vocals and music that goes into our games. This includes composing and producing all the music at my studio, and implementing everything into the game.
So yeah, it's pretty much the best job in the world!
How did you end up at PikPok:
I randomly sent emails to game companies all over the world that I would like to work with. I didn't get many replies for a few months, then PikPok got back to me saying they would like a interview. Thinking at the time that PikPok was based in the US I thought I was preparing for a flight. Turns out the office in Wellington, NZ was just three streets over from where I was living at the time!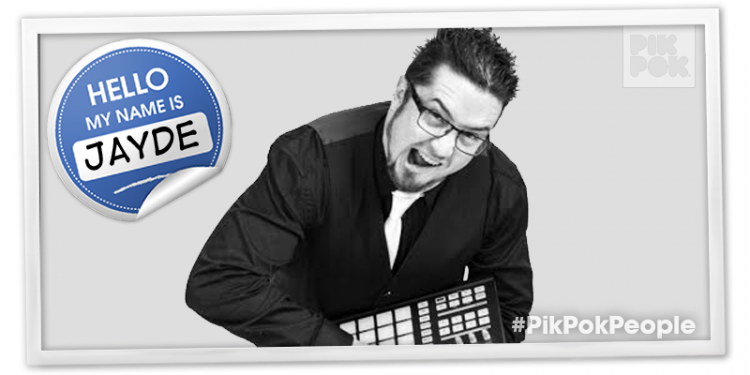 Best part of working here:
I get paid to make music and pew pew noises – best job ever! Seriously though, I get to live my passion and be creative every day. I'm very blessed to be able to do what I do!
What would your average day entail: 
Sitting in my studio and seeing what comes out. I play our games and get inspired. I'll compose some draft ideas, work on the ones that look promising, then pitch them to the various teams. We then discuss what we like and don't like, then I head back to the studio and compose/create some more. It's usually back and forth like this until we get it perfect.
What do you do for fun:
Music music and more music. I produce for artists and bands out side of PikPok, mostly Electronic, HipHop and Pop, which I sometimes get to slip into our games (Rival Stars Basketball *cough cough*). I also compose for theater, film and TV which I love doing very much.
To find out what Jayde and Guidance are currently working on, you can follow them on Facebook, Twitter, or Bandcamp! For more info about the band, see the official Guidance website!
For more #PikPokPeople, check out Damon and his dog blog, or say hey to Graphic Artist Dana!