PikPok turns 17!
July 18, 2014
Here at PikPok, we are a social bunch, and we'll accept any excuse to eat, drink and compete against one another for eternal glory. PikPok's 17th Birthday was no exception! The PikPok crew converged upon the Wellington establishment 'San Fran' for a night of fun, games, and friendly competition with our very own quiz night! People betrayed friends, departments and spouses to build the ultimate quiz team. Undoubtedly the hardest question of the night was 'What do we name our team?'. While some chose to pay homage to their favorite movies (Dumbledore's Army & Blues Clues), others chose to name their team after sounds, colleagues and various randomness ('Mrowr' & 'Rob Green*').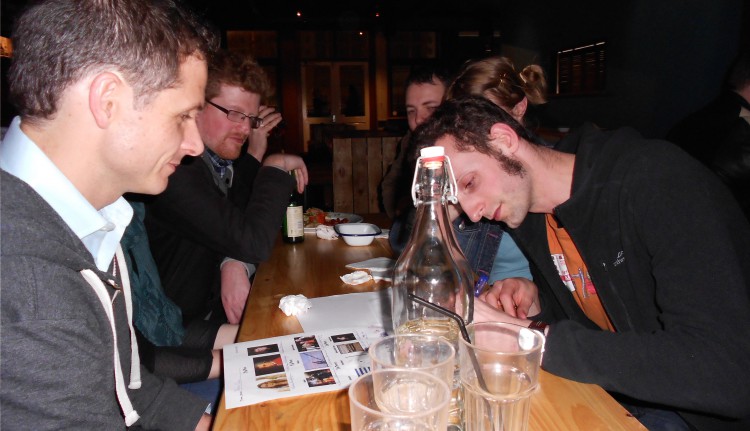 Let the games begin! Teams competed in five rounds where they were tested on their knowledge of things like geography, music and games. The different strategies for getting the answers were as entertaining as the quiz itself. Some groups huddled together, whispering their contributions, while others yelled across tables and madly gestured at quiz notes. There was even espionage, as members were sent to ferret out information from other groups.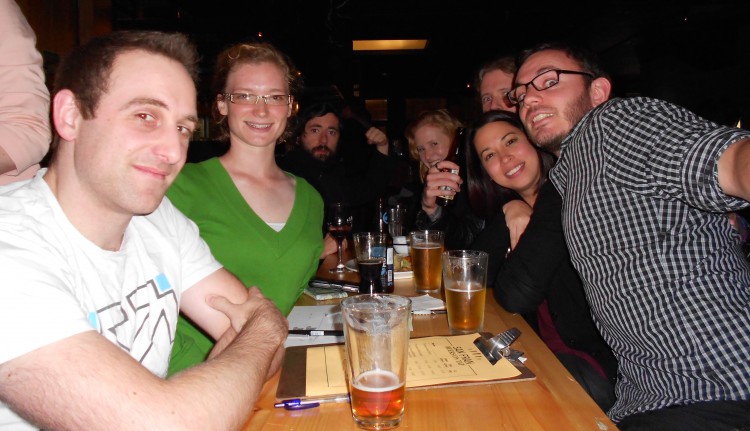 Team 'Billy Be Good', winners of PikPok's Birthday Quiz! Finally, a victorious team emerged from our ranks to bask in the golden glow of quiz royalty. Once the quiz portion of the evening had come to an end, we celebrated with an amazing birthday cake. Our cake was a glorious tribute to some of the awesome games we've released over the years. Can you name all of the games?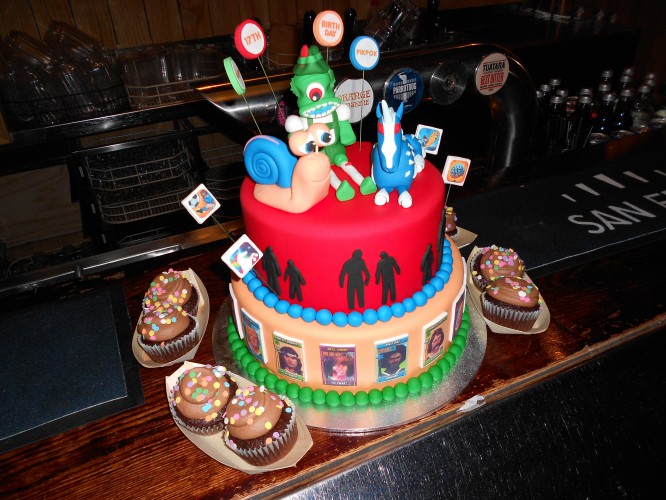 It was delicious! The rest of the night was spent singing happy birthday (slightly off key), comparing quiz answers and enjoying each other's company as we entered PikPok's 18th year of existence. We are so excited about what the future holds and the new challenges ahead, and are stoked to have you along for the ride!
*Surprisingly Rob Green was not on this team.
 Author: Sarsha