Ask the Coach – Swapping players
July 16, 2014
Alright chaps, lets get down to brass tacks!
There have been a few more questions about how we operate as a team, and specifically how we rotate players from the bench to the starting 11!
Seems some of you lads are in dire need of a rest, and some of you shouldn't be playing in the next game at all! I'm looking at you, Anthony! We can't have two Captains in the lineup! So you're going to have sit this one out and let Bill lead the team for this game!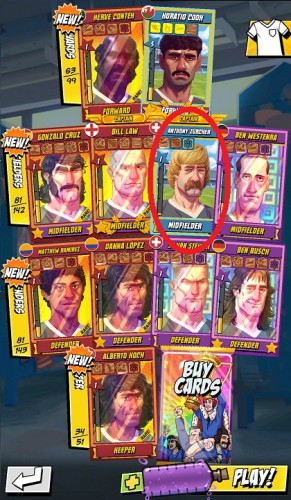 What we need to do now is choose another player from the bench to take Anthony's place in the active lineup.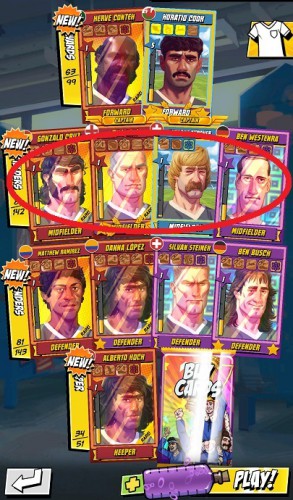 In order to swap him out, tap on the position you want to swap. In this case its the midfielders where Anthony is playing.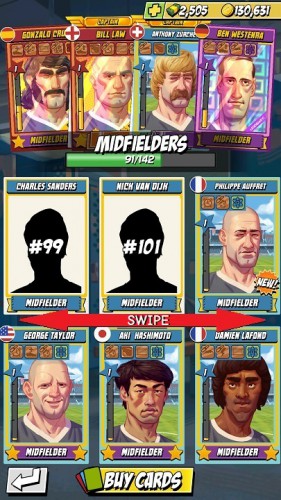 This will take you to the player selection menu. From here swipe left or right to scroll through the available team members.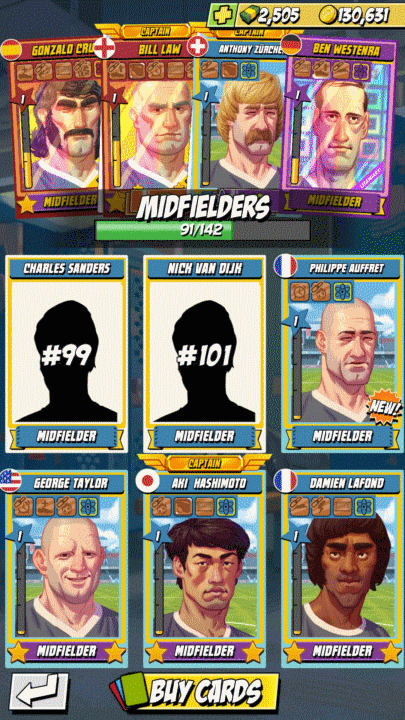 Touch and hold on the player card you want to add to the active team, and drag the card on to the player you want to replace. I've selected one of our new drafts and upcoming star Damien to take Anthony's place for our next game.
Just like that we're done!
Tap the back button to return to the previous screen!
If you have any other questions check out the Flick Kick Football Legends FAQ page.
You can also ask a question directly by dropping me a line!
Now that we've got our line-up sorted, lets get out there and give 'em what for!
Author: Chris Brown