Into the Dead 2 Update 1.50
December 13, 2021
Hello Survivors,
Welcome to the latest update of Into the Dead 2, just in time for the Holiday Season!
'Tis the season to be Zombie and we can't wait for you to sink your teeth into what's coming.
When Into the Dead 2 version 1.47 was released we revisited and remastered the first chapter of our story mode. New visual improvements and elements were included to help immerse players into the world of Into the Dead 2. We are excited to announce that we've brought those visual improvements to the entire campaign! 
Not only that but special holiday offers and events are also on the way to help lock and load your Christmas stockings.  
New Visual Improvements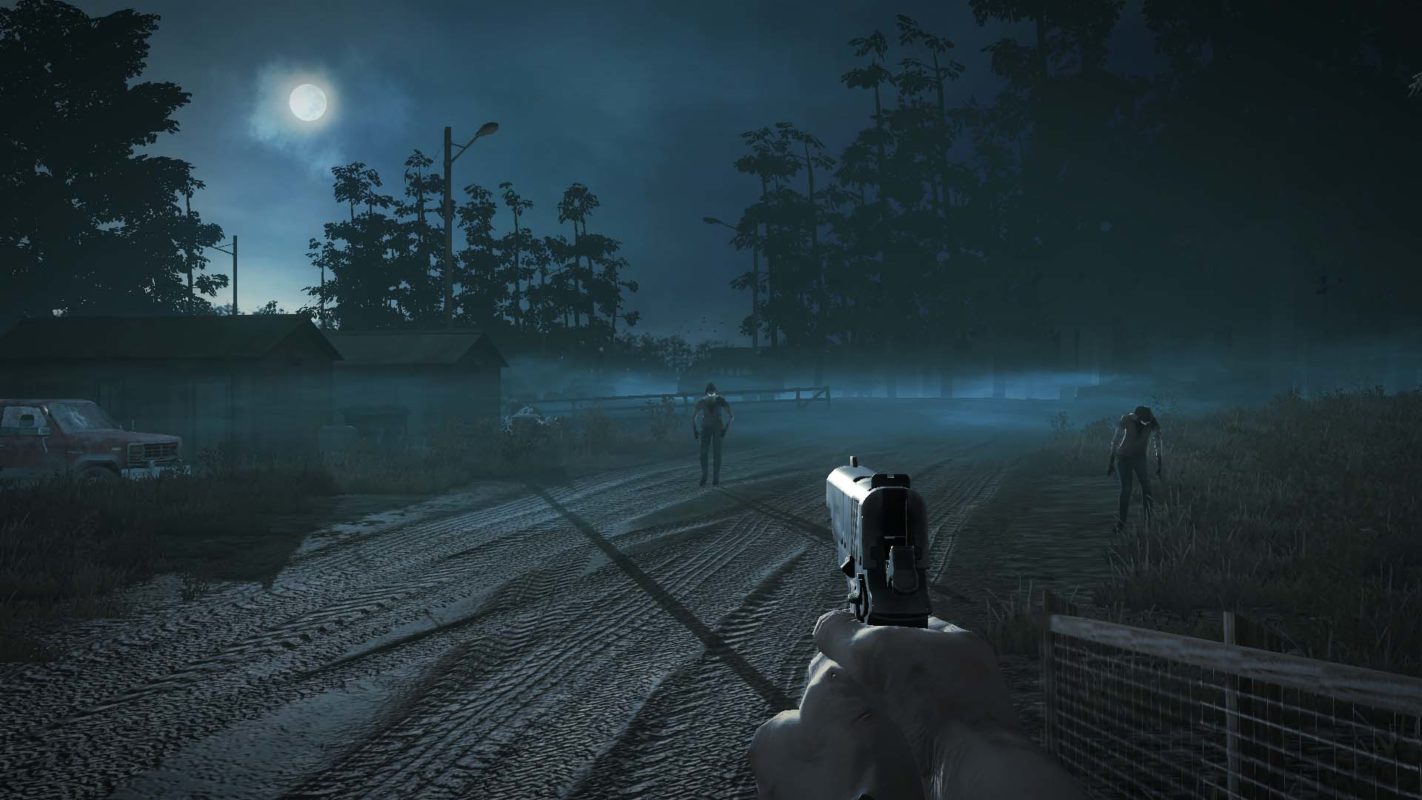 When Into the Dead 2 was released in 2017, we followed James, our protagonist, as he struggled to fight through hordes of the undead to reunite with his family. As time passed we began exploring the world of Into the Dead by introducing Side Stories, tales from other survivors of the zombie apocalypse. This was a great opportunity for us to introduce new environments and new visual elements to Into the Dead 2. Now, we're proud to bring those visual improvements to the entire campaign of Into the Dead 2. 
New visual effects, New prop models, and updated lighting gives the Into the Dead 2 story mode the immersive feel that players have come to expect. 
Holiday Daily Deals
Just in time for the holidays we've got special deals on some of your favorite Into the Dead 2 weapons. From the 14th of December until the 25th of December, special limited-time offers will give double parts for weapons such as the Marauder, and F300 Carbine. These offers will only be available for 24 hours so make sure to check our Facebook page daily for updates. During the holiday season, we're also sending players daily Advent Calendar gifts as well so make sure to check your inbox!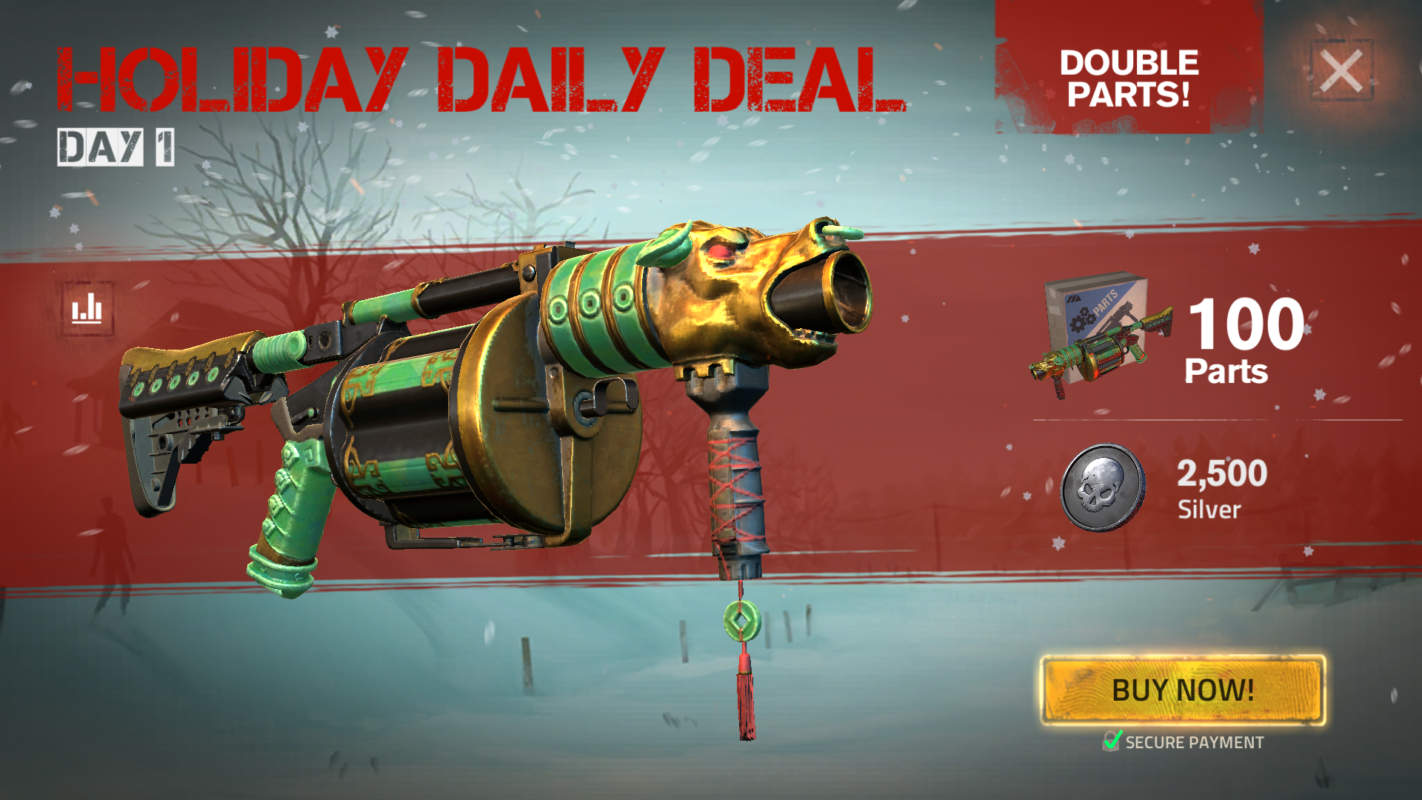 Holiday Community Livestream
To close off the year we hosted a special end-of-year Community Livestream. We discussed Reckoning, the new visual updates, and some of our future plans for Into the Dead 2. If you missed it, you can catch the end-of-year fun by following the link below to check it out.
Full Notes:
New visual improvements

New prop models.
Updated Visual Effects
Updated Lighting

Holiday Daily Deals