Agent Intercept™ Brings Over-the-Top Espionage Driving Action to Consoles in Q1 2022
December 14, 2021
Wellington, New Zealand – 14 December 2021 – Agent Intercept, the over-the-top driving arcade action game with a transforming spy vehicle from developer PikPok, sends an encrypted signal announcing a Q1 2022 launch window on Nintendo Switch, PlayStation 5, PlayStation 4, Xbox Series X|S, and Xbox One.
Get behind the wheel of the Sceptre, a souped-up vehicle capable of transforming at a moment's notice. Track down the masterminds behind CLAW, an evil criminal organization, by drifting around corners in exotic locations before taking to the skies with a quick switch to Aerial mode. Avoid enemy fire on the open seas with a speedboat transformation, or race toward mountain fortresses in off-road Sled Mode.
"We are thrilled to bring Agent Intercept to consoles in Q1 2022," said Mario Wynands, CEO, PikPok. "Our unique take on classic spy fiction is full of high-speed chases, transforming cars packing missile launchers, and action-packed sequences that would make the most infamous spy envious. We can't wait to recruit new Agents on Nintendo Switch, PlayStation 5, PlayStation 4, Xbox Series X|S, and Xbox One next year"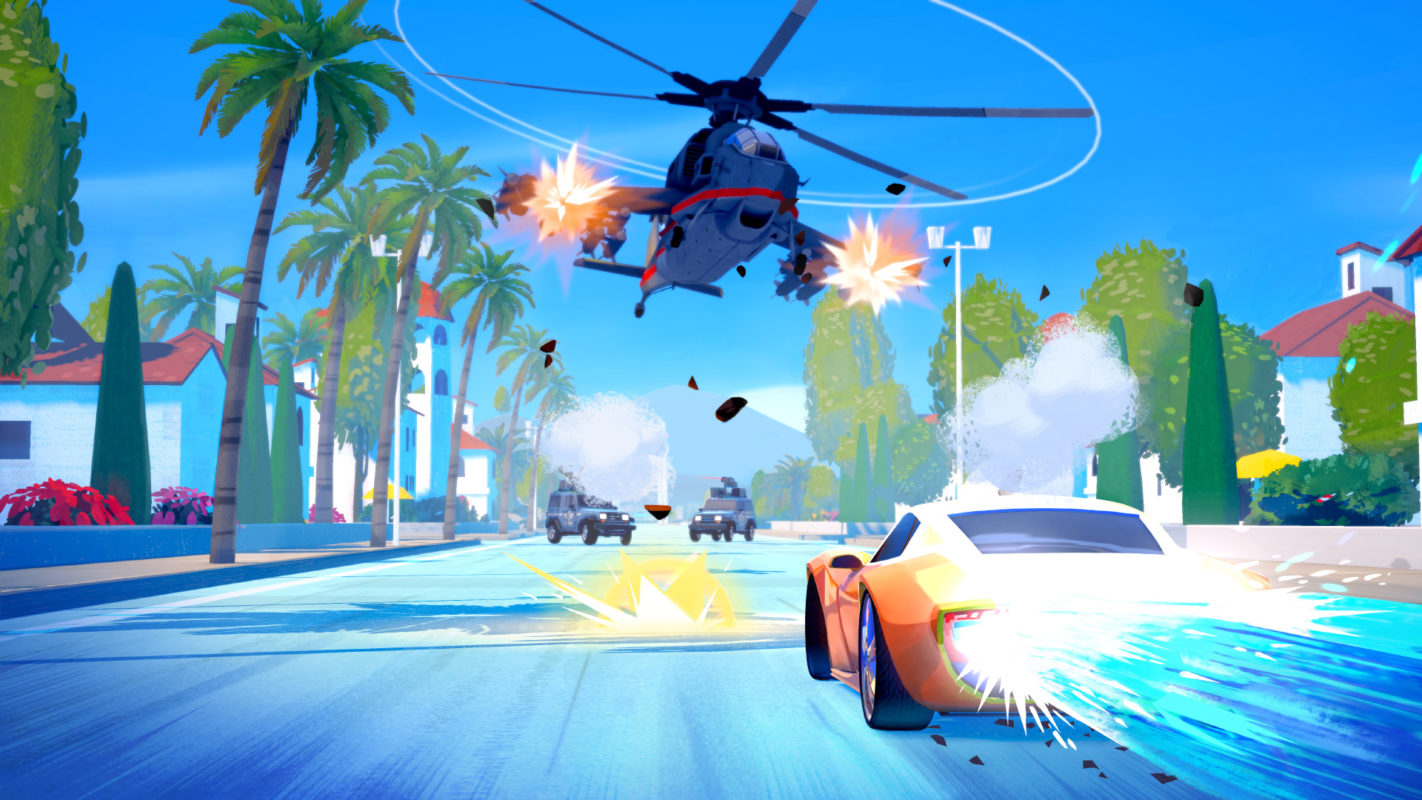 Featuring:
High-octane driving action! Perform daring stunts and pit bleeding-edge gadgets against maniacal bosses and their own deadly vehicles.
Mission by mission, uncover and foil CLAW's evil schemes through three escalating chapters in Campaign mode.
Take on self-contained Side Missions to discover unique game mechanics and save the world for another day.
Score-chasing elites can attempt to top the global leaderboard in Highscore Chase.
Push the Sceptre to its limits in Time Trial.
Ready, aim, fire! Hone your accuracy in Target Practice.
The Agency is only as good as its intel. Complete objectives and be rewarded with Data Cards containing new art and lore on the world of Agent Intercept.
Unlock secret Experiments to change the way you play, including unique customisation options and the experimental Hoversceptre!
Fully-voiced story in English featuring a diverse cast of characters.
Over 30 original songs inspired by beloved soundtracks of the spy genre.
Agent Intercept will arrive on Nintendo Switch, PlayStation 5, Xbox Series X|S, PlayStation 4, and Xbox One in Q1 2022 with English, Arabic, Chinese (Traditional & Simplified), Danish, Dutch, Finnish, French, German, Indonesian, Italian, Japanese, Korean, Malaysian, Norwegian, Portuguese, Russian, Spanish, Spanish (Latin America), Swedish, Thai, Turkish, Vietnamese-language support.
The official Agent Intercept Press Kit can be downloaded here
Media Contacts
Raymond Porreca III | O'Dell Harmon, Jr.
Stride PR for PikPokraymond@stridepr.com | o'dell@stridepr.com
About PikPok
PikPok is a Wellington, New Zealand-based video game developer and publisher of great games across mobile, tablet and desktop. With a portfolio of original, licensed, and third party developed properties, PikPok delivers games that appeal to all players with pick-up-and-play gameplay, high-quality art, and immersive audio design which provide rich game experiences. PikPok has released successful original games including Rival Stars® Horse Racing, Agent Intercept™, Into the Dead® 2, Flick Kick® Football Legends and Shatter™.