Four Letters update out now!
April 28, 2015
There's an update available for Four Letters now – find out what's new!
Swipe Controls!
We are excited to announce that the most requested Four Letters feature is now in the game!
Spelling your word has never been simpler!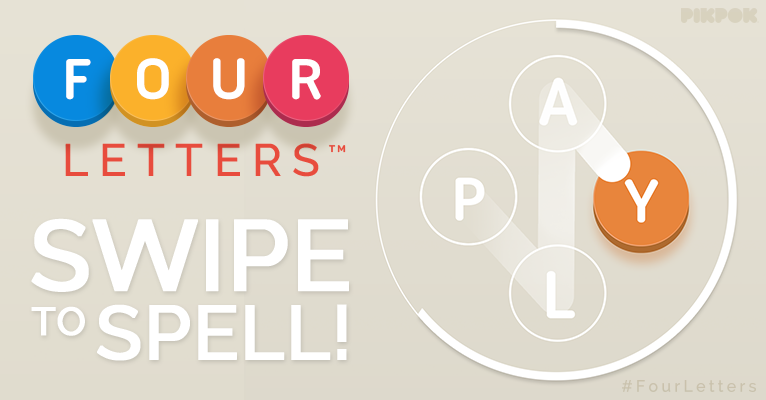 Simply swipe over the letters to spell your word!
And if you make a mistake, a quick tap outside of the circle will delete the entered word!
Achievements!
We have also added Achievements to add a little more challenge!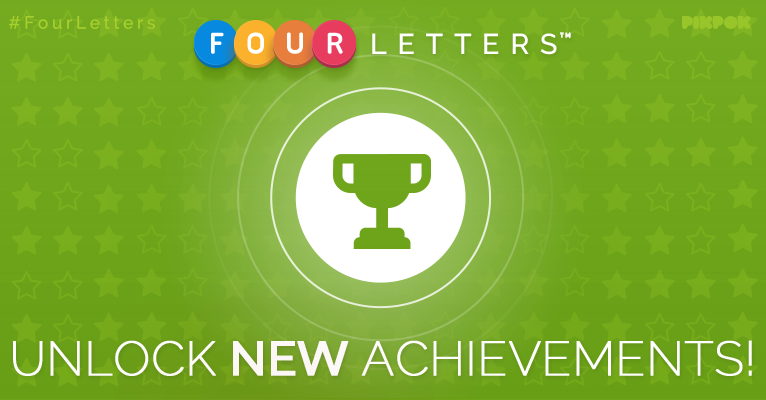 With Normal and Secret Achievement lists there is a lot to unlock and discover!
Are you a Human Lexicon, or perhaps an Anagram Ace – as you spell new words more achievements will be unlocked.
Can you unlock them all?
Have more questions? Check out the Four Letters FAQ!