Shatter – Now on the Mac App Store!
May 7, 2015
Shatter, the classic brick-busting title from Sidhe, is now available in the Mac App Store. We're celebrating with a week long giveaway!
Head on over to the PikPok Games Twitter account and spot the daily competition tweets to be in to win Shatter game and soundtrack downloads all next week!
Competitions will run 11th – 15th May, so don't miss out!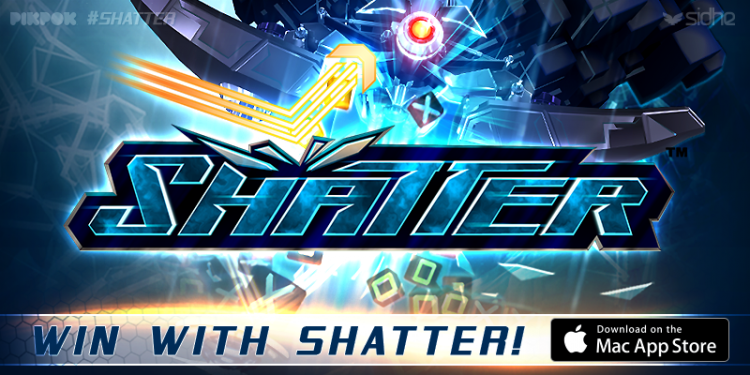 All entries into daily competitions are automatically entered into the overall prize – a copy of the Shatter soundtrack on vinyl, along with a bunch of PikPok swag!
Check out our Official Contest Rules, get Shatter on Mac now – and stay tuned on Twitter for your chance to win!