Rival Stars Update!
July 1, 2015
We're super excited for our latest update in Rival Stars Basketball! Find out what's new below…
Friend Points Store!
We heard it was really difficult to find the exact Evo cards you were looking for. To help, we've introduced the Friend Points store! Available from the Premium Draft screen, every 24 hours you'll be given 6 card options to purchase with Friend Points. These may be Evo cards, XP cards, player cards or cash cards – check back each day to see what's on offer!
Elite Campaign!
We've extended the Campaign – games are harder, but rewards are much larger! The Elite Campaign is one of the new perks for…
VIP Players!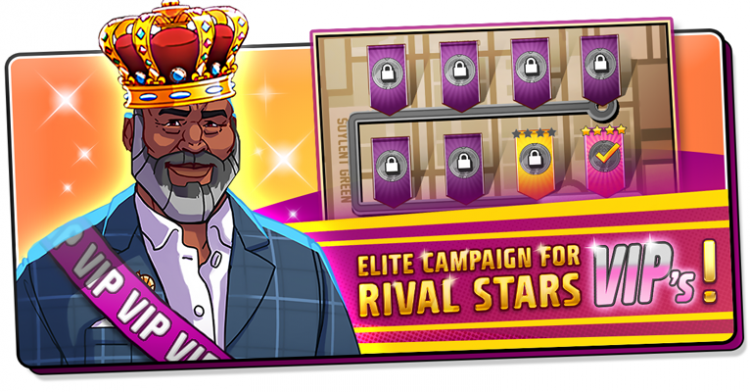 We've introduced a new way to reward our dedicated players. The new VIP feature gives perks for purchases, including new Elite Campaign levels, faster energy recharge, and cheaper Premium Draft packs!
What are you most excited about out of these new features? Let us know in the comments below, over on Facebook, or on Twitter!
If you're not already playing, get into Rival Stars Basketball now!