Coup de grâce Essentials – Into the Dead
July 3, 2015
We've been thinking up different ways to wipe out the zombie horde, and figured it was time for some new little friends. Here's a sneak peek at your next weapon set!
Introducing – the Coup de grâce weapon set!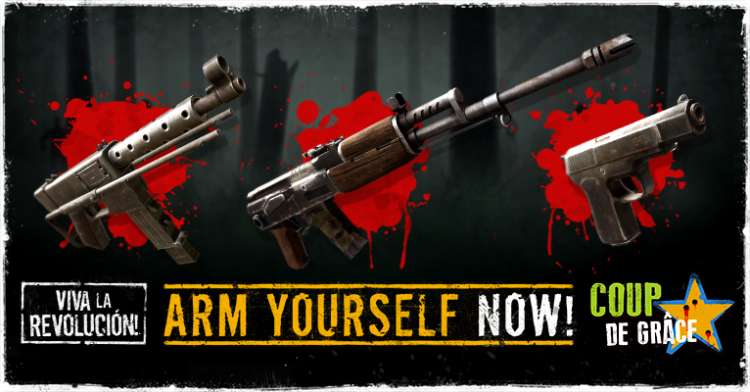 The Coup de grâce set consists of 3 new limited edition weapons, including:
Shukla 9mm, this pistol will be your faithful ally
Piranha – a submachine gun with more bullets for more dead
Rhino 91A, an assault rifle that will be your trusted comrade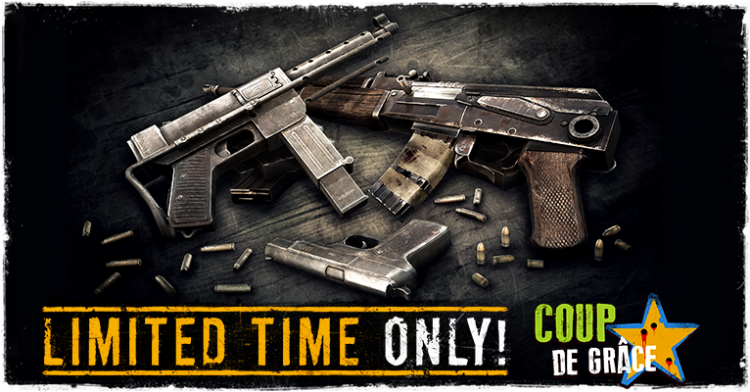 Wasting zombies has never been so easy. Get the Coup de grâce Essentials, available for a limited time only!
Follow us on Facebook, Instagram and Twitter to stay up to date on all things Into the Dead!