Rival Stars Basketball – Update Now Available!
February 23, 2015
It's an exciting time to be a Rival Stars Basketball fan!
For the first time ever, we've released all new, extremely rare Super Gold cards! Top Prize in the Tournament this week is Joey Fang – your first look at these ultra powerful new players! We're so excited that for this week only, we're going to gift Fang to both Tier 1 AND Tier 2!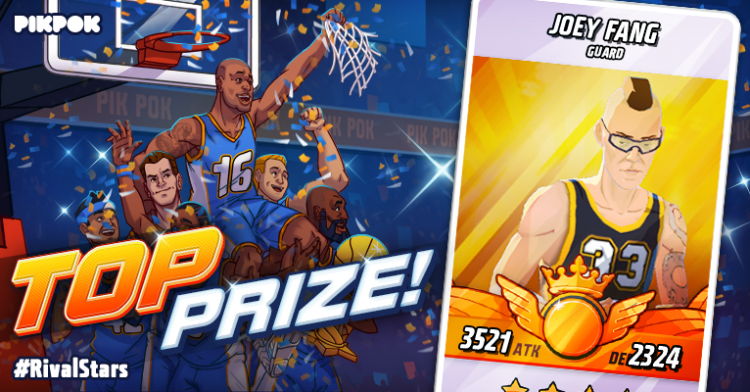 We've increased the maximum Fame level to 100 and, finally, you'll find that there are new Achievements available now! We've added a fourth level to current Achievements!
If you're not playing Rival Stars yet, you can find the game here, and join the community on Facebook for tips, tricks, and a whole lot of fun!