PikPokPeople – Neil
November 18, 2014
PikPokPeople is an ongoing set of profiles highlighting the staff here at PikPok. This week, meet Neil – he's a games tester/archaeologist who's always up to something! If you have a question that's games or archaeology related, send Neil a tweet!


Name:  Neil
Job title: Games Tester
What do you actually do: I play and test all the games! I'm one of a small team that has to go through each of the games with a fine toothed comb, and find out if everything works the way it is supposed to. When something doesn't work we're responsible for finding out exactly what is broken, and then reporting it to the development team so that they can fix it.
Best part about working for PikPok: The people. PikPok is full of wonderfully awesome people who are very welcoming, friendly, and encouraging. Since I started working here I have made heaps of friends and always felt comfortable asking for help with things I don't know. Also I get to play games for a living!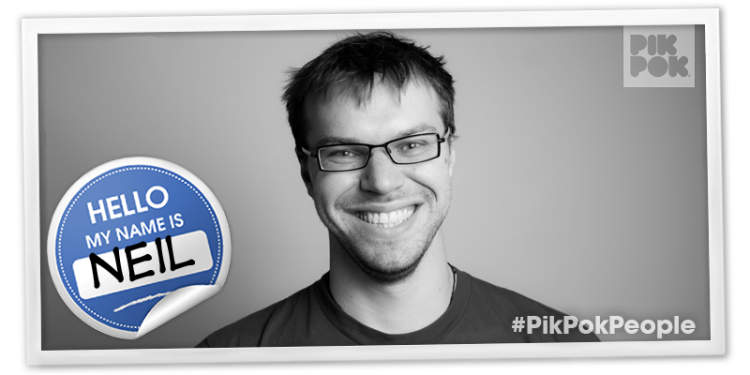 How did you end up here: My other passion and previous profession was as an archaeologist. However I found that the working lifestyle wasn't what I was looking for, too little consistency and security! So I thought I'd try my hand at something different, and here I am!
How does an average day go for you: I'm usually just testing one game for a week or longer. We also have some great work sports teams, and every few days I'll be involved in one or another of those! Often we'll be working through special test plans that we have written up to ensure that every aspect of the game is working correctly. Other times we'll be given a new build of the game, and then we have free reign to explore the game and try and break it in new and unusual ways.
What do you do for fun: I like to paint miniatures. I really enjoy the attention to detail and challenge that is inherent with that! It gives me a small pet project that I can work on whenever I have the time, but is also something that I can leave without having to worry about it too much. Also, I play games!
Meet more PikPokPeople – Chris is always hard at work answering customer emails, and find out what Dale is passionate about outside of games!