PikPokPeople – Chris
November 13, 2014
PikPokPeople is an ongoing set of profiles highlighting the staff here at PikPok. This week we chat to Chris in Customer Support. If you want to give Chris a virtual high five for cheerfully helping players out everyday, send him a tweet!


Name: Chris
Job title: Customer Support
What do you actually do: If you've got a problem, yo I'll solve it! Check out the hook while my DJ revolves it.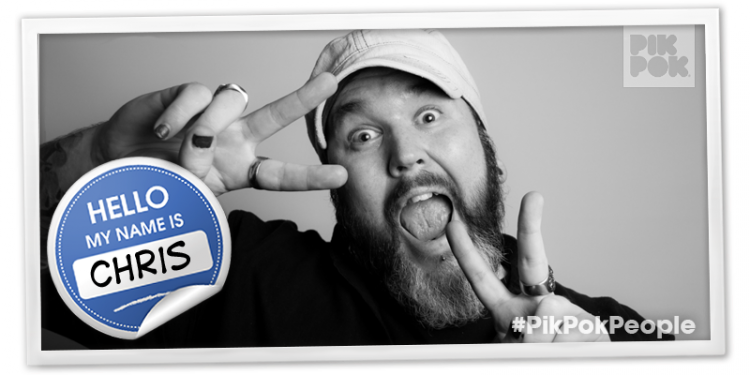 Best part about working for PikPok: I am a game nerd, and have been for over 3 decades. I now work in the industry with amazingly talented people. What's not to love?
How does an average day go for you:  It can vary quite a lot! Mostly I reply to any players that have emailed in with issues, as well as writing and updating the FAQ's for our games. I also write blog posts about games and look for ways that we can help players more efficiently. There's usually time to play a few of our games too! My average day would be something like this –  Coffee. Help some folk. Talk to the development teams. Help some more folk. Coffee. Make a bad joke, or chat to my co-workers. Help even more folk.
What do you do for fun: I like to take my bike out around the bays in Wellington and find a quiet spot to read a book. I also game my brains out on a regular basis, and review PC games.
For more from Chris, you can check out his Twitter account here!