PikPok hosts visitors from Medellín!
July 20, 2023
Leading games publisher PikPok®'s main HQ in New Zealand recently enjoyed hosting team members from their sister office in Colombia for 3 weeks. Participants Lina Escobar, Isabel Londoño, and Camilo Ríos flew more than 24 hours from the city of Medellín to Wellington, arriving on a typically windy day in the Kiwi capital.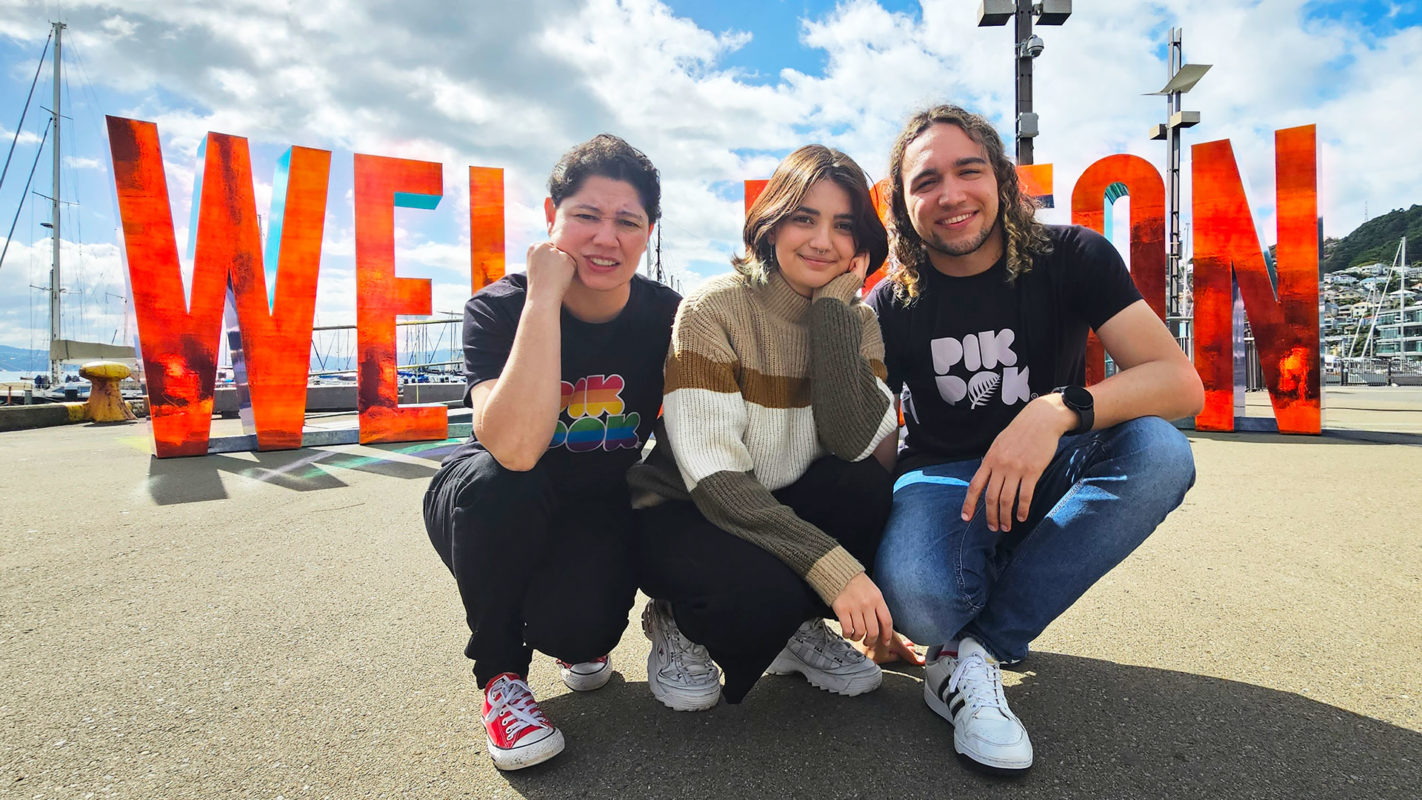 The three employees were split up across the company, as suited their particular roles and skills. From joining different project teams to connecting with product managers, Lina, Isabel, and Camilo got to experience working face to face with many fellow employees that they had only ever met before via video call.
"The trip not only helped me put faces to names, it also helped me learn more about the company itself," says Isabel, who was one of many employees that joined PikPok when Colombian studio Wizard Fun Factory was acquired in February 2022. "In Wellington I had the chance to meet the Narrative Design team and learn more about their process, and was even given the chance to join a project to support its narrative development. It was really fun!"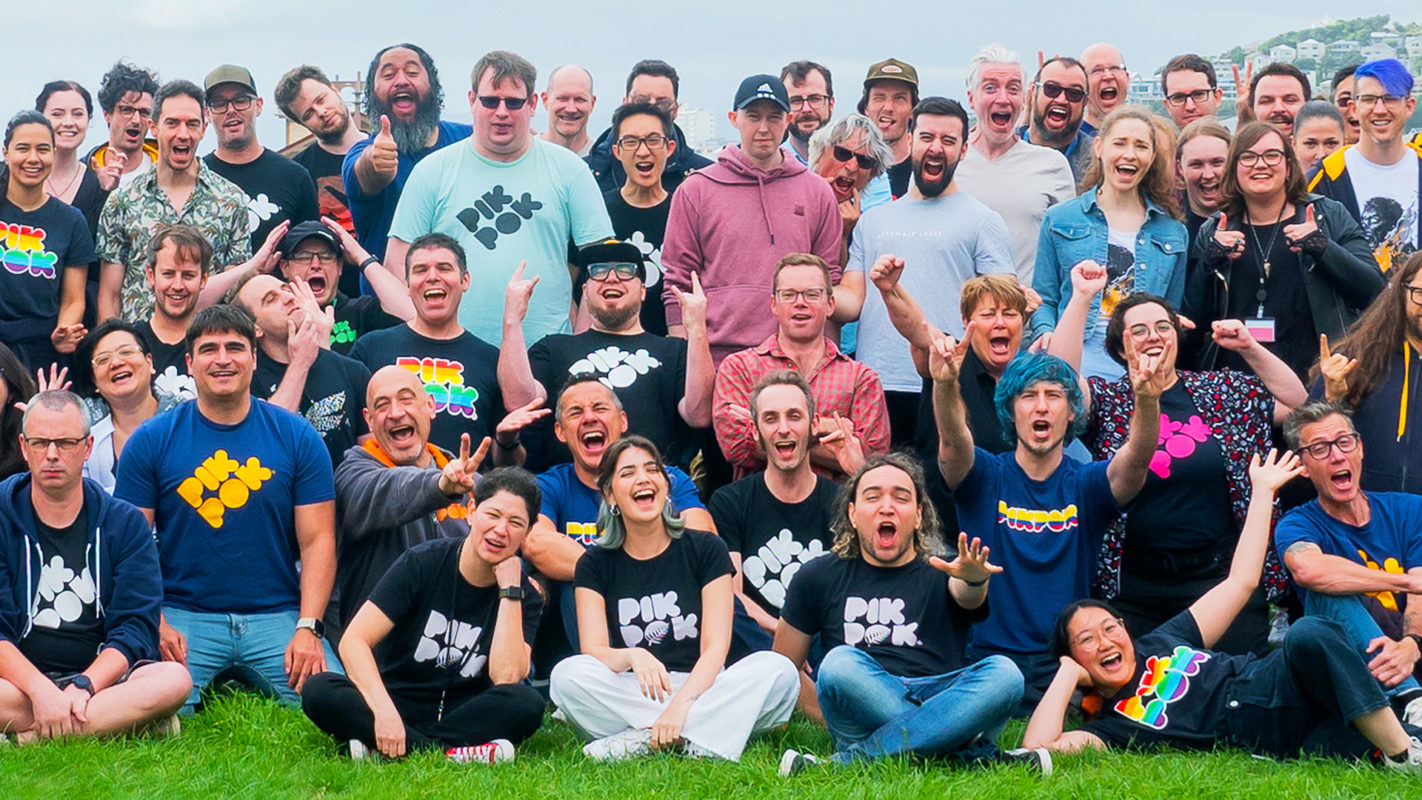 An important focus of the exchange was on strengthening the social and cultural connections between the two studios. Design Manager and Narrative Director Rick Stemm worked with all three visitors, and said, "'Acquiring a studio' doesn't mean anything until you really meet those people and spend time with them, hear about their passions and frustrations, work out your similarities, laugh over beers. We're all people first and foremost, and you can't skip that trust building."
Lina, Isabel, and Camilo also had plenty of opportunities to experience life as Wellingtonians, with trips to Te Papa Tongarewa (The Museum of New Zealand), Wētā Workshop, and popular street festival Cuba Dupa. But the trip wasn't without its bumps in the road. "It's challenging to leave your comfort zone," Lina says. "Being in a different culture and speaking a foreign language all day can overwhelm you." Her advice? "Be kind to yourself, take it easy, and embrace the challenge."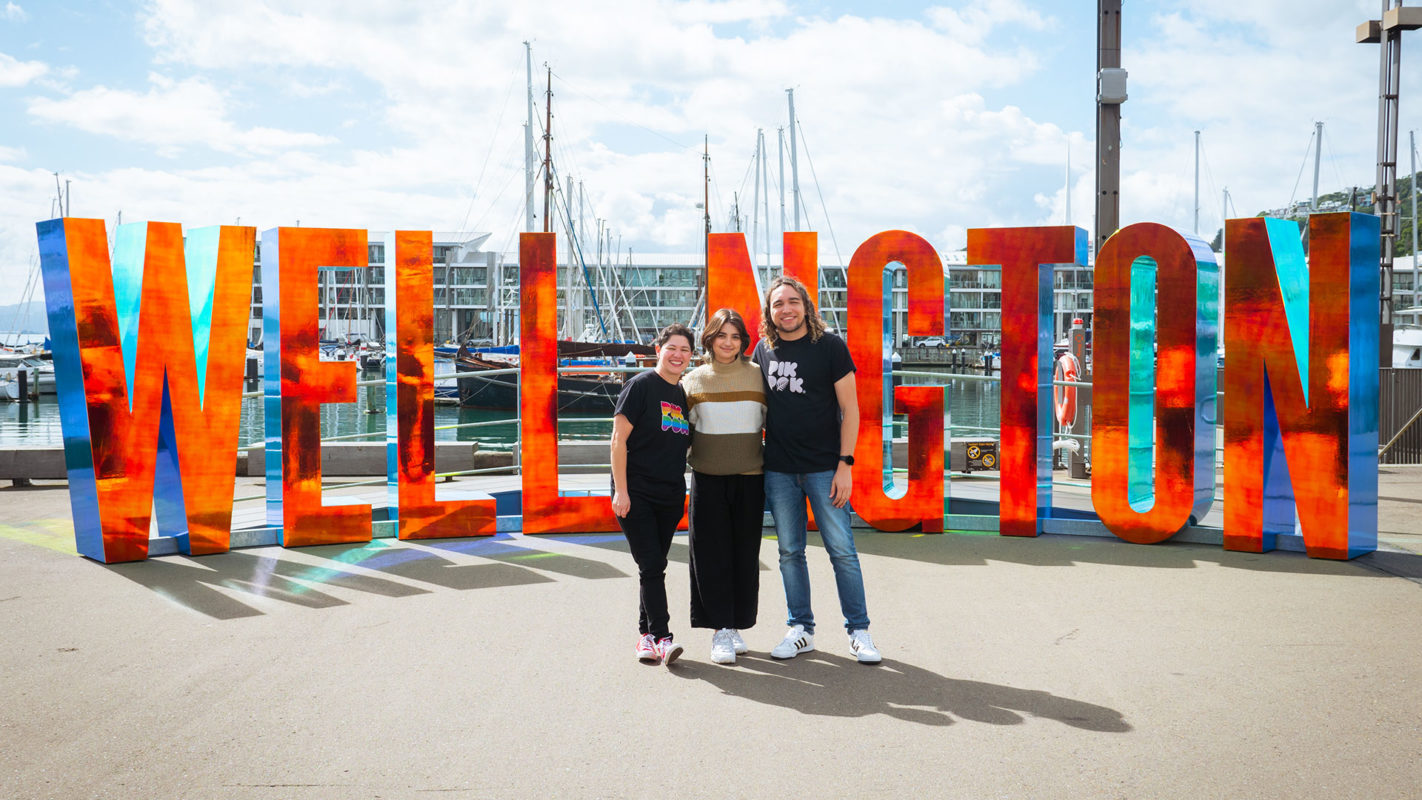 PikPok is aiming to host another exchange in August, giving the two studios another opportunity to connect and share their learnings and cultures with each other.