Into the Dead celebrates second anniversary
December 5, 2014
It's been two whole years since Into the Dead was unleashed on the world, and a lot has happened in that time!
Since Into the Dead was released in 2012, the game has grown and now there are budding zombie slayers from all over the world honing their survival skills in game.
January 2014 saw the ranks expand further with Into the Dead becoming available for Windows 8.1 and Windows Phone.
Then, in September, Into the Dead hit a major milestone with over thirty million downloads of the game! To mark this milestone, we shared some impressive game stats like the one below – just under 2 TRILLION meters have been run in game! See the rest here.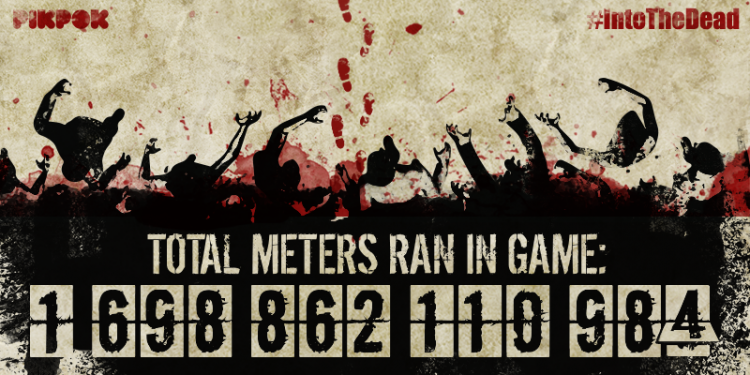 Of course none of this would have been possible without all of our amazing fans! That's what keeps us running, and it's worth it when the fans are just as pumped about the game as we are.
Some fans like to express their love artistically, so we did a round up of Into the Dead themed fan art. The image below is from DeviantArt user ben13241, and you can see the rest here!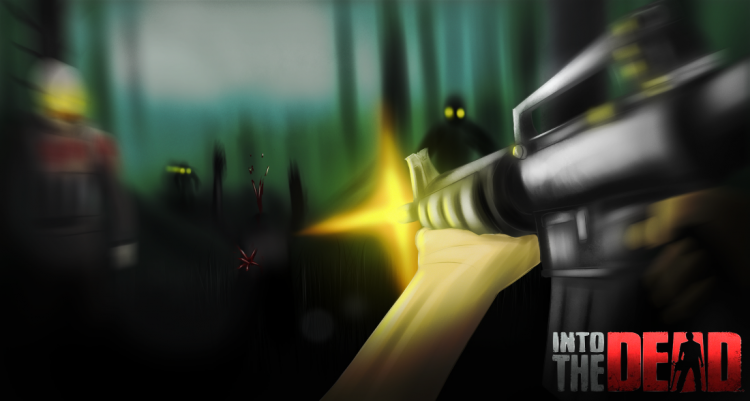 We had a bit of fun in October, and ran an Into the Dead themed "Choose your own adventure" story here on the blog. Read how it all turned out here.
Now, Into the Dead is closing out 2014 on a high note, by becoming the first ever PikPok game available to play on Facebook! If you haven't already, give it a go now!
Who knows what the new year will bring for Into the Dead? Be the first to find out game news by following us on Facebook, Twitter, or Instagram!
And remember – when the dead are rising, run!