Into the Dead 2 1.45.0 Update
March 31, 2021
Download the latest Into the Dead 2 Update by following the link provided: http://ppok.me/dr2
Precision fire with a piercing bite!
Welcome once again to a new Into the Dead 2 update! 
We're excited to bring players a classic weapon with a piercing twist! The K1 Stryker is the latest edition to the Assault Rifle family, with massive damage potential and solid reload time compared to other weapons in its category the K1 Stryker is a truly formidable weapon. What makes this weapon unique is its ability to fire piercing shots that tear through enemies when in semi-auto fire mode. This allows survivors to pick their targets more carefully and save precious ammo, which can mean life and death in the zombie apocalypse. 
Delivering precision fire with a piercing bite in the K1 Stryker event scheduled for the 9th of April. Don't miss out!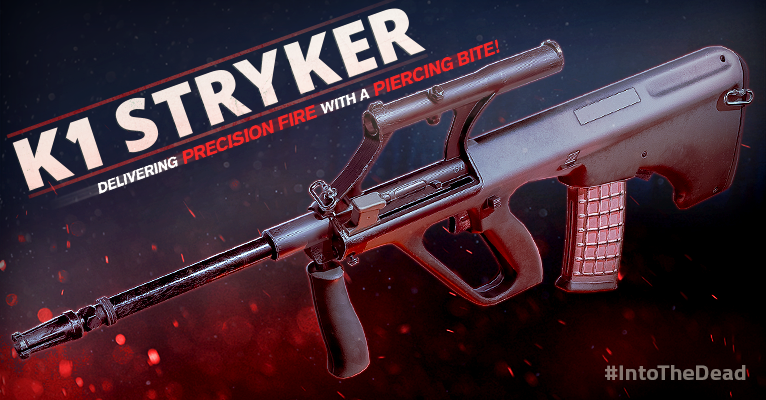 Weapon event bonuses made easy!
We've added a new feature to the 'Equip your Loadout' screen that will help players decide what to take out in the field. Your selection screen will now organize weapons by weapon level and event point multiplier. Meaning that before each run, you'll have a clear indication of what weapons are better suited to help you earn more points in that stage.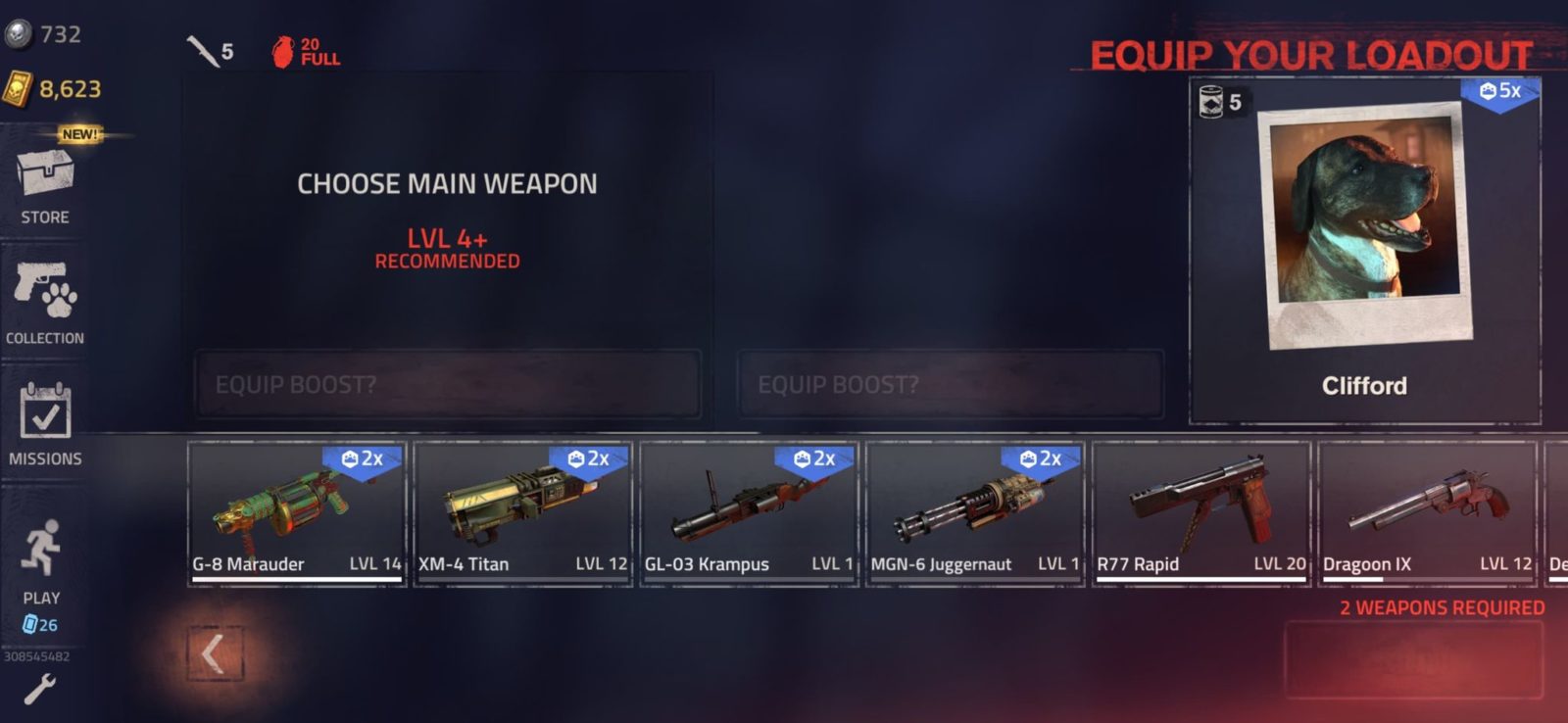 A new weapon and a new way to organize your armory. Follow the Into the Dead 2 Facebook Page to stay up to date with the community and competitions. 
Stay sharp and give 'em hell.
Full Notes:
K1 Stryker:

NEW Assault Rifle:

Precision piercing shots when in Semi-auto firing mode.
Standard rounds in full-auto mode.

K1 Stryker Event:

Event Weapon Trial:

Trial the K1 Stryker in the first level of this event.

Pre-run equipment menu adjustments:

You can now sort your weapons by level or event point multiplayer before beginning a run.

Various bug fixes.