Franklin's Heroes – Into The Dead
September 14, 2015
Into the Dead fans – here's a preview of the newest weapon set in game.
Some new zombie slaying treats to freshen up the armory! These weapons will prepare you for WAR with the zombie scum!
Introducing – Franklin's Heroes!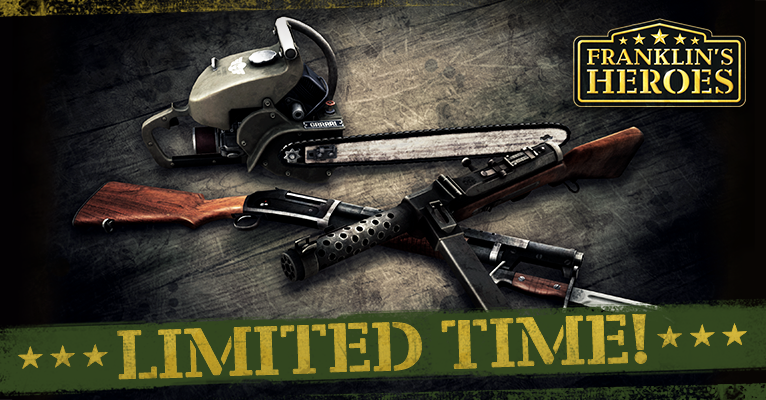 Franklin's Heroes is made up of:
Zandin – a Chainsaw for close combat attack
Trench Gun – the perfect Shotgun to run, gun, stab and stun
SG Mark 2 – a SubMachine gun bursting with fire power
With Franklin's Heroes at your disposal, you will be perfectly armed to annihilate every zombie in sight!
Into the Dead update will be available on both Android and iOS versions!
Follow us on Facebook, Instagram and Twitter to stay up to date on all things Into the Dead!