DEATHGASM Essentials – Into the Dead
October 2, 2015
Into the Dead update currently available on both Android and iOS versions!


We have something a little different for you this time zombie fans! From the crazy minds of the Into the Dead team and a blood-soaked and hilarious horror comedy called DEATHGASM, we bring you an all new BRUTAL weapon set!
Introducing – The DEATHGASM Essential Weapon Pack!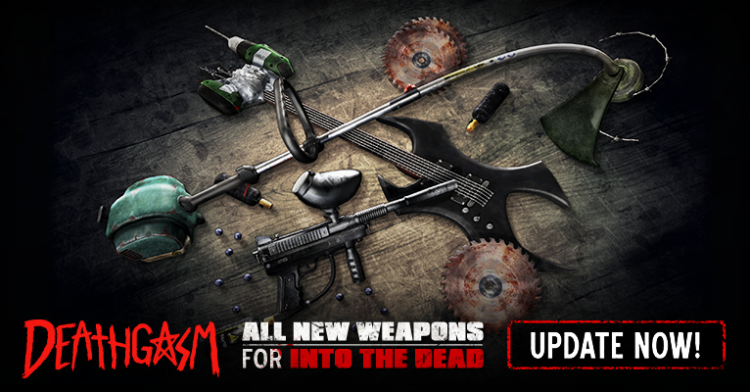 Drilltar – Rock and Rip with the power of METAL
Buzzsaw Blades – Slice through Zombies with your Death Metal
Dice Gun – Serve some Dice with Death
Barb Wire Weedwacker – Clean up with this sweet Head Trimmer
For the metal loving slayer who likes to kill zombies in style, the DEATHGASM Essentials are for you. This fearsome weapon set will only be available for a limited time!
Click here to learn more about DEATHGASM!
Available in the U.S. in theaters and on streaming and cable VOD!