Breakneck Update
October 23, 2015
You asked, we delivered! PikPok is excited to announce the latest update for Breakneck!
We saw that you loved the addition of Kits to Breakneck, so we have added even more ways to get them!
Complete daily missions everyday to get better prizes!
New daily missions offer special rewards! You can complete up to three Primary Missions every day, and unlimited Bonus Missions. Complete your Primary Missions every day for 7 days to win an exclusive new Kit!
NEW Accelerator Pack!
Discover hidden shards and double the amount of coins you pick up during a run! There are 10 shards to collect in zones 2-6 everyday. Once you collect them, they are gone for the day but will refresh after the day changes!

NEW ways to earn Kits!
1) Rank Tier 3 or high in the weekly Tournament
2) Complete daily missions for 7 consecutive days to win a mystery Kit
3) Quick unlock in the Kits menu screen
AND!
Even more NEW KIT DESIGNS!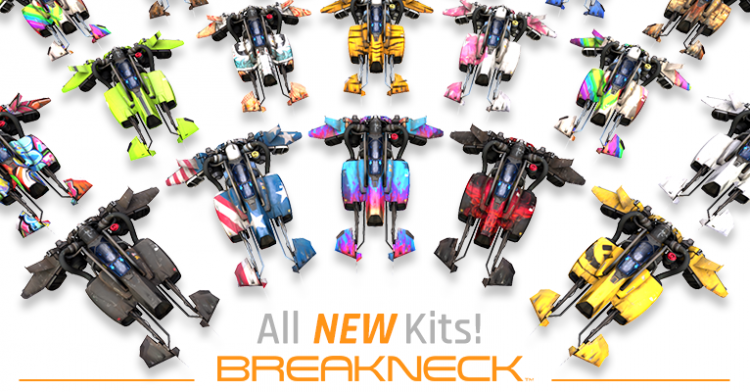 Let us know what you think in the comments below or tweet us @PikPokGames!