Rival Stars Horse Racing Update 1.37
September 15, 2022
The rollout for update 1.37 has begun! As this is a phased roll-out, it may not reach everybody at exactly the same time.
Hi everyone

Update 1.37 for Mobile is here! The team is busy working on some huge upcoming content, so this round of update notes is a little smaller than usual. Still, we are excited to share what's new in Rival Stars Horse Racing!
Currencies
To reduce clutter, the Currency Bar will now only display the relevant currencies for each screen.

For example:
Home screen = Gold, and Silver
Performance Market = Gold, Roses, and Diet Tokens
Horse Market = Roses, Gold, and Silver

If you are looking for a full view of all your currencies, this can be achieved by tapping on the Currency Bar at the top of the screen.

Training
Based on the feedback we have received we have made some further visual changes to the Traning Facility. Now the hub clearly shows if a facility is busy upgrading or training a horse. This will make it easier to tell immediately if a facility is available or not.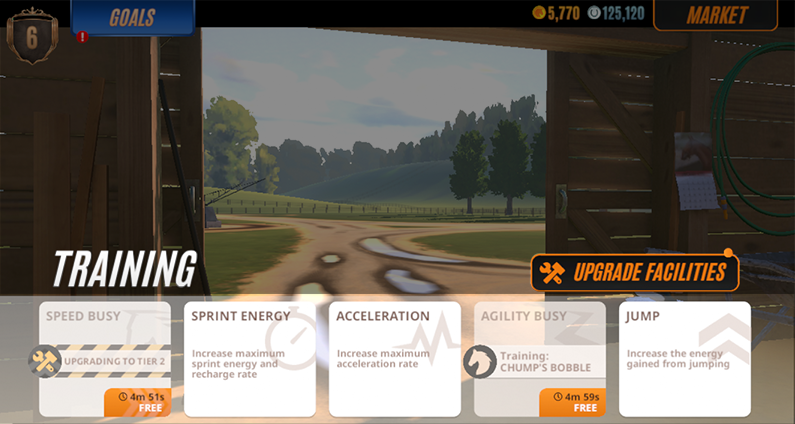 Change List
Improve early user experience

Reduced visible currencies in the top bar. Displays relevant currencies now
Training screen now clearly shows if a facility is upgrading or training a horse
Players can now refill Racing energy by watching an ad.


Fixes

Live Event Horses no longer show a blank pedigree.

Resolved issue where daily goals awarded were different from the rewards shown.


Optimized compression settings for audio assets to reduce game download and install size