Rival Stars Horse Racing Update 1.36
August 22, 2022

*This is a phased roll-out and may not reach everybody at exactly the same time, please note, reinstalling your game will not provide access to the update*
Hey everyone
Update 1.36 is here, This update flows on nicely from our last update, touching on changes to the Goals tab, as well as some new additions to the marketplace and the return of the Gold – Silver converter.
Goals
Just like the Training Facility, the Goals tab has now received a makeover, combining the Daily, Racing, and Cross Country Goals into a brand new polished screen.
No need to worry, your goals will still behave the same as they did before, it's just a new look!
The Daily Goals can now be accessed by tapping on the Daily button, this will then open a menu displaying the daily goals and rewards for you to complete.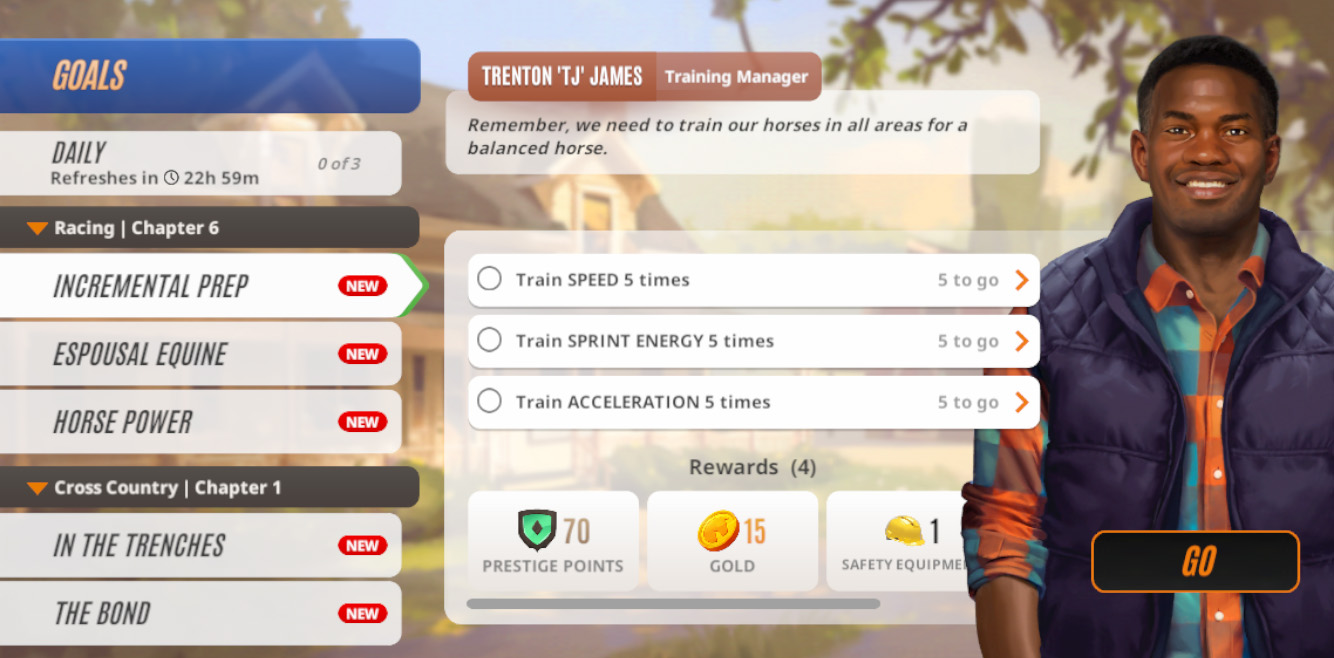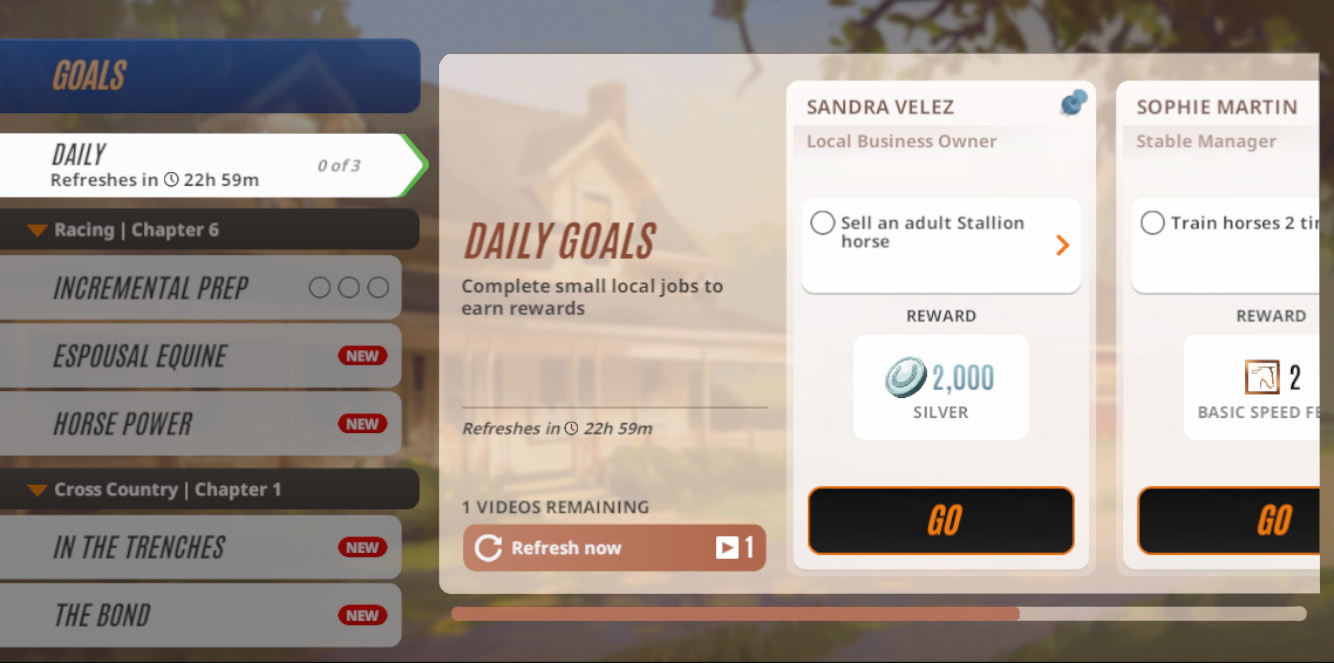 The Marketplace
The next change you will see in 1.36 is within the marketplace. Players now have access to a brand new offers tab that will be the new home for the Bundle Packs, Free Items, and the Rose Wheel!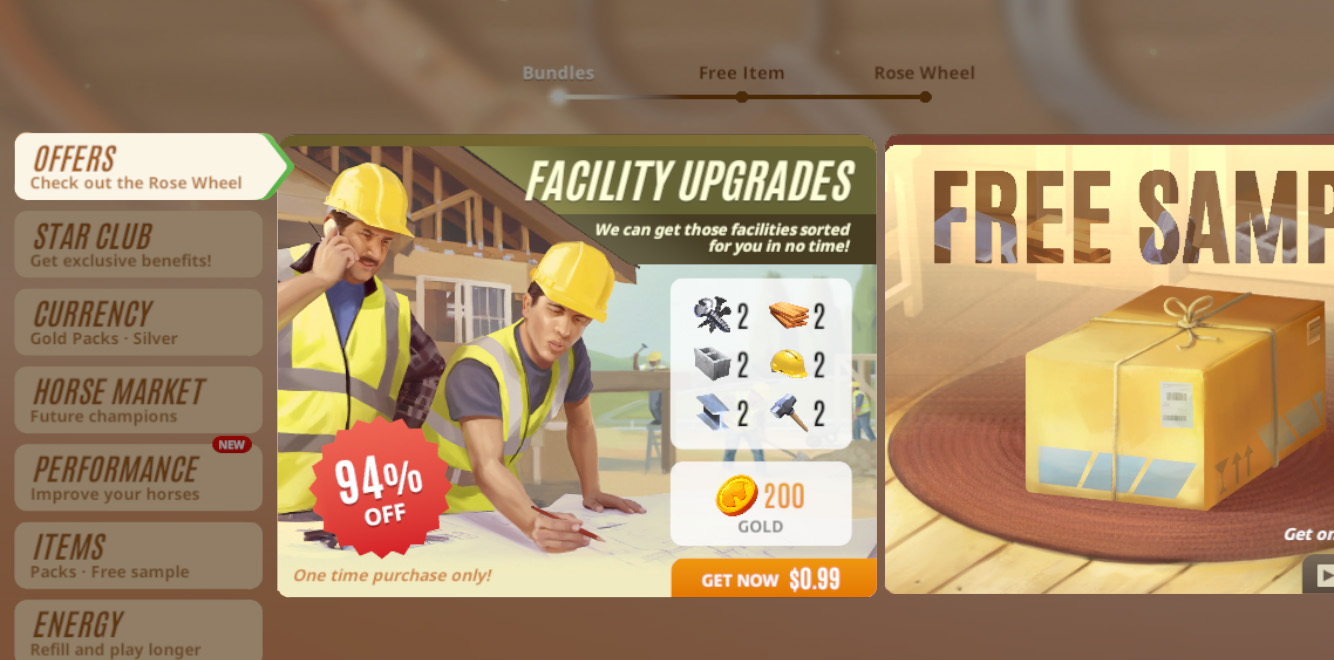 Energy Refill has gone through a change as well. Players are now offered a refill of 30 Racing, Riding, and Event energy. Previously players were only able to have a max of 10 energy per category, this new edition to the marketplace allows players to push past that limit and continue doing what they love: racing!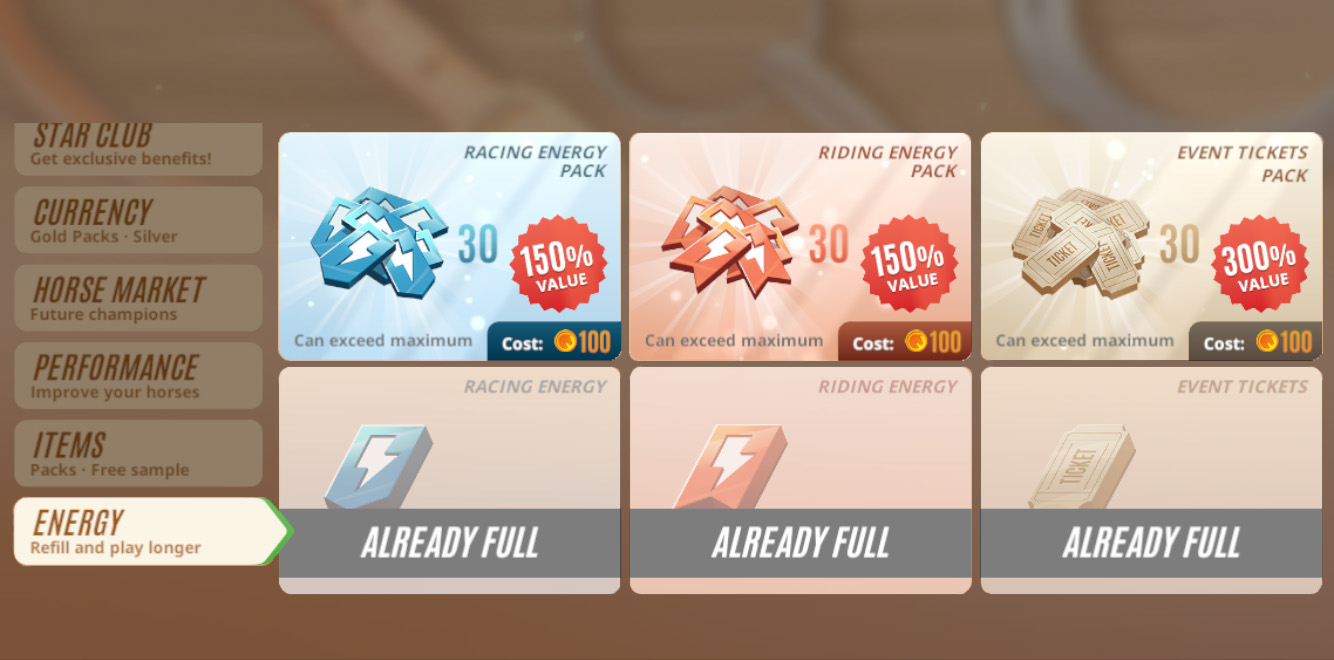 One last thing,
We have heard your feedback, and the Gold to Silver converter has returned, finding a new home alongside the gold packs in the Currency tab.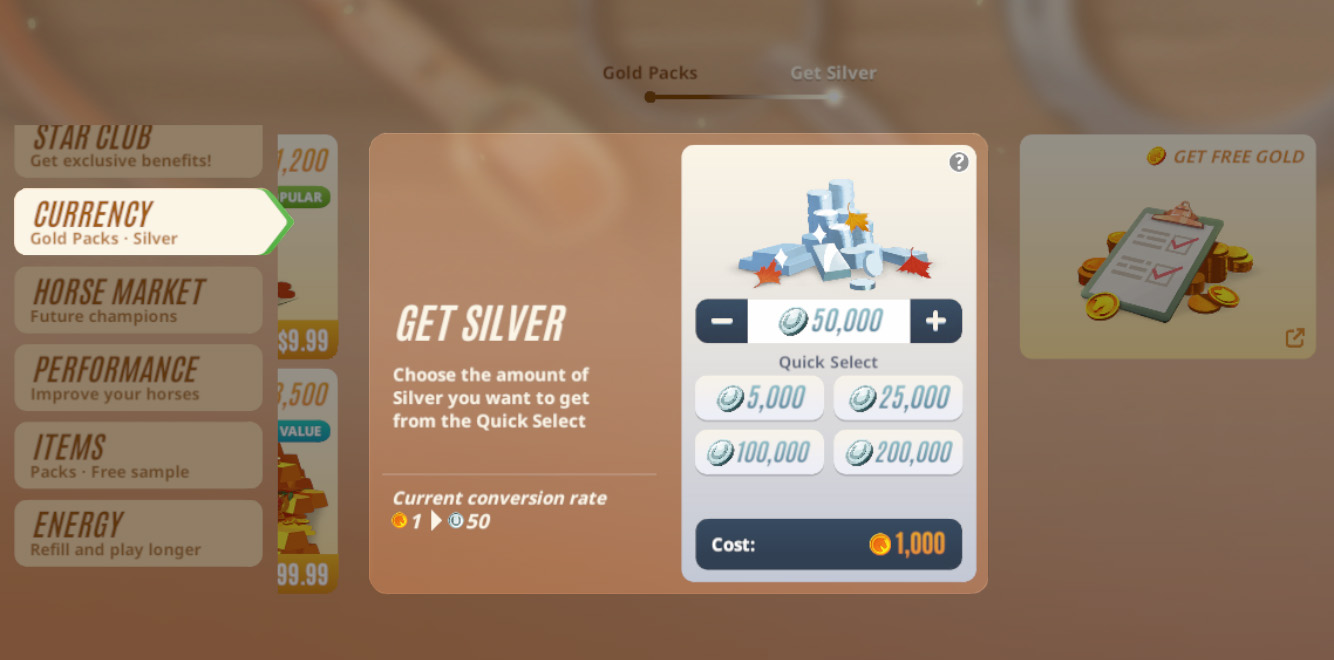 That's all for this update folks, We hope you enjoy everything 1.36 has to offer. Don't forget to check out the community to keep up to date with the recent news, and competitions. Until next time, happy Racing/Riding everyone.
Summary
Changes
Goals improvements

Integration of Daily, Racing, and Cross Country Goals

Market improvements/additions

New Offers category in the Market
New Energy Refill
Return of the Gold to silver converter
Bug Fixes
Diet plans can be downgraded
Known issues
Pending friend requests disappearing when using PikPokPlus friends
Daily Goals do not show progress but can still be completed