Rival Stars Horse Racing Update 1.35
July 25, 2022
*This is a phased roll-out and may not reach everybody at exactly the same time. Please note that reinstalling your game will not provide access to the update*

Hi everyone,
Update 1.35 is here and we want to share some awesome visual changes coming to Rival Stars Horse Racing.

Before we get into that, we wanted to let you know that we have heard your feedback and we have made adjustments allowing players to now downgrade their Diet Plans.
Okay, into the update
We have already seen the Market Place menu receive a makeover in order to create a seamless player experience and now it's time for the Training screen to undergo one, too. While this update is strictly a visual change, you will notice that some features and buttons have moved around.
Training
The steps to train your horse's stats still remain the same.

Select the Stat to train → Select the horse → Train.

This screen is also where you can fast-track your horse's XP.

Just remember if a facility is occupied or undergoing an upgrade you must wait for the activity to complete before accessing the facility again.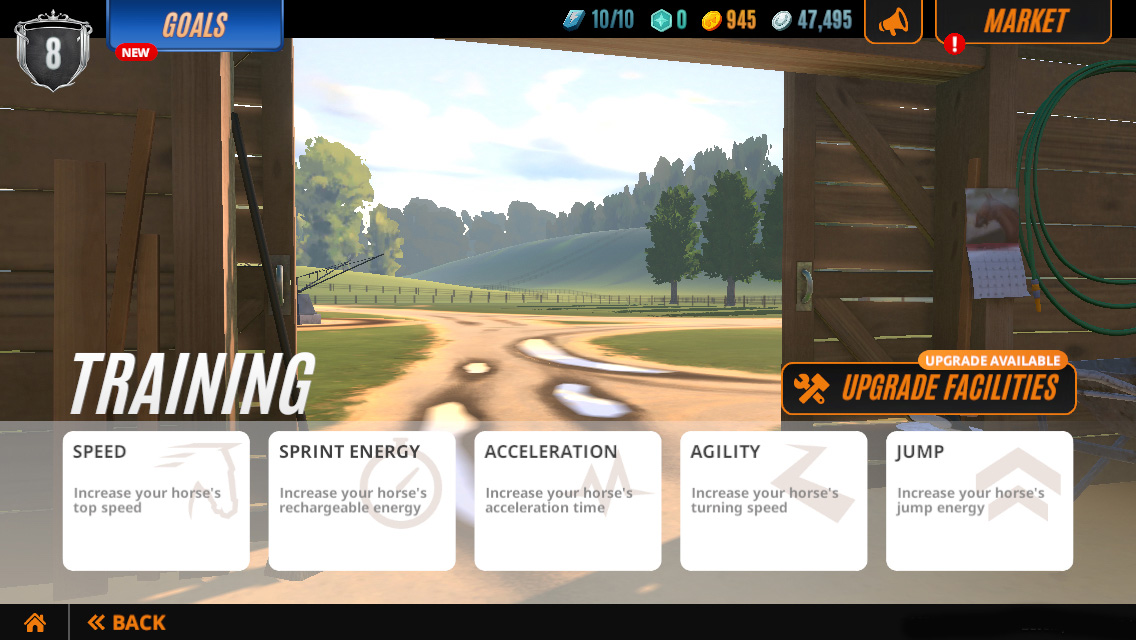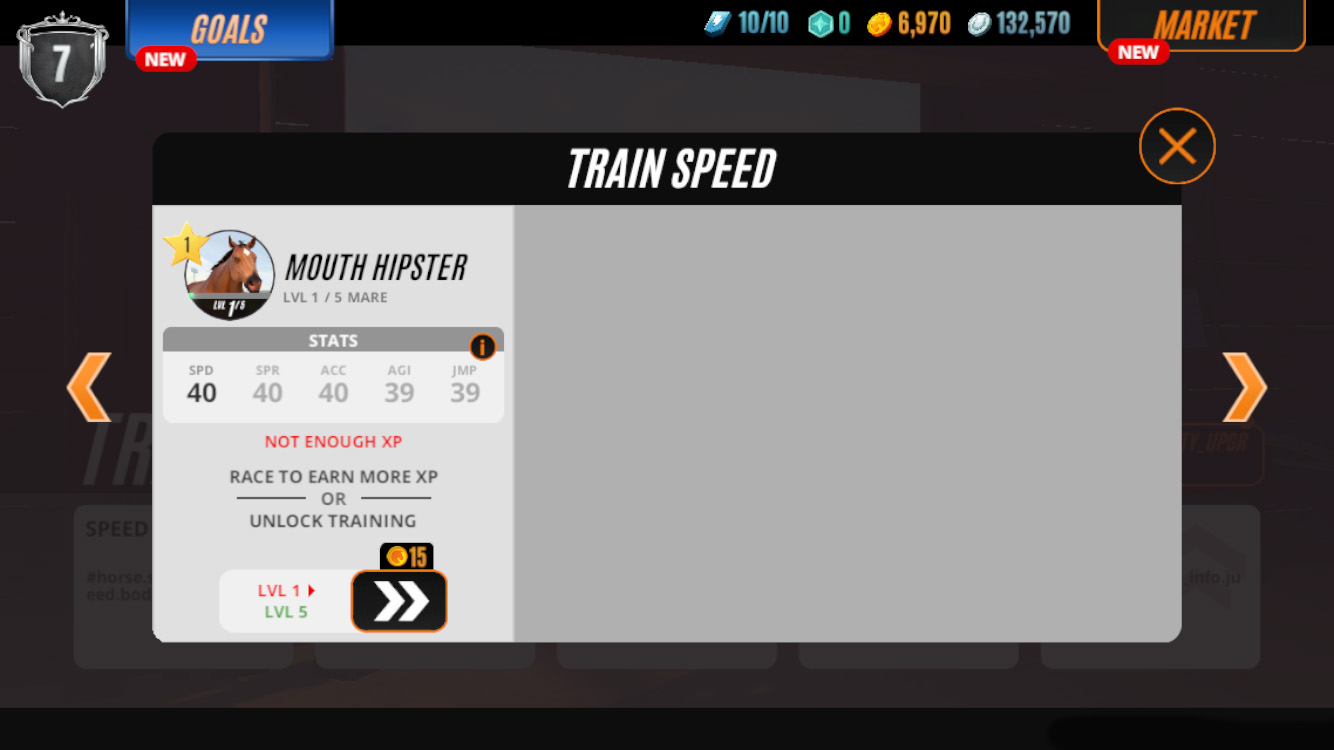 Facility Upgrade!
Upgrading your facility is where players will see the biggest change. Previously, players would need to enter the menu of the stat they wish to upgrade.
Going forward, players will see a Facility upgrade button. Tapping this opens the upgrade menu, and from there you can select the facility you wish to upgrade.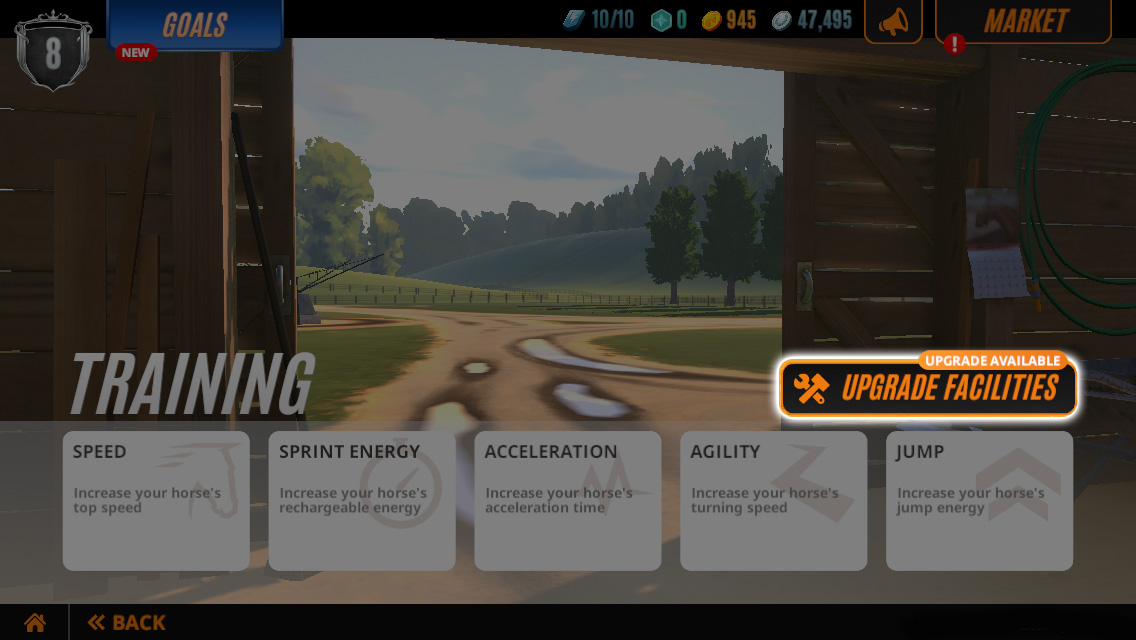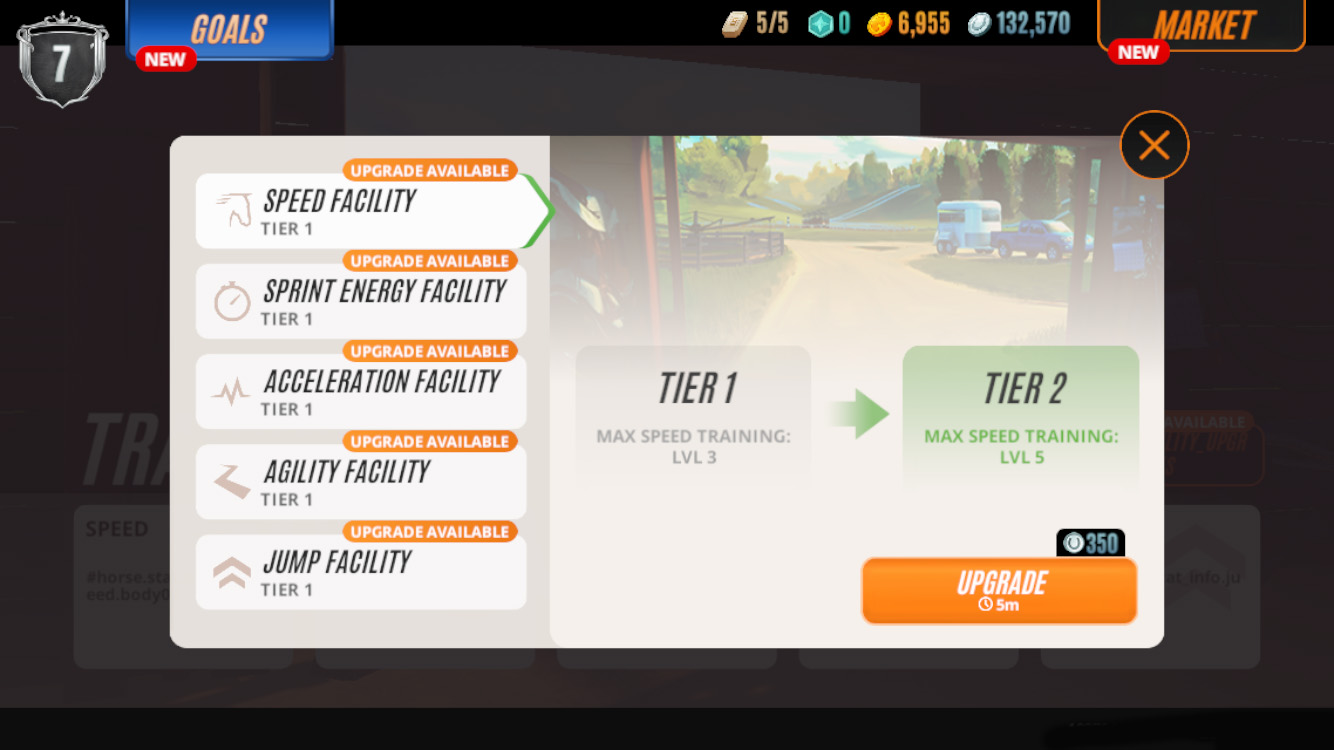 Change List:
Diet Plans can be downgraded.
Visual Change to the Training Facility.
Fixes
Change course button fixed.
Live Event Rewards now display correctly.