Rival Stars Horse Racing Update 1.32
April 27, 2022
The rollout for update 1.32 has begun! The Update will be fully released on April 28th. As this is a phased roll-out, it may not reach everybody at exactly the same time. Please note reinstalling your game will not provide access to the update
In this round of update notes, we are talking about live events and a highly anticipated and requested feature, Team Chat!
Kicking it off with Live Events.
A brand new Cross Country track is joining the live events roster! For the first time, everyone will be able to enjoy the beautiful green fields and marvelous mountain landscapes of Switzerland. While everyone will have access to the new Switzerland Cross Country track, Free Roam will remain exclusive to Star Club members and Desktop Edition.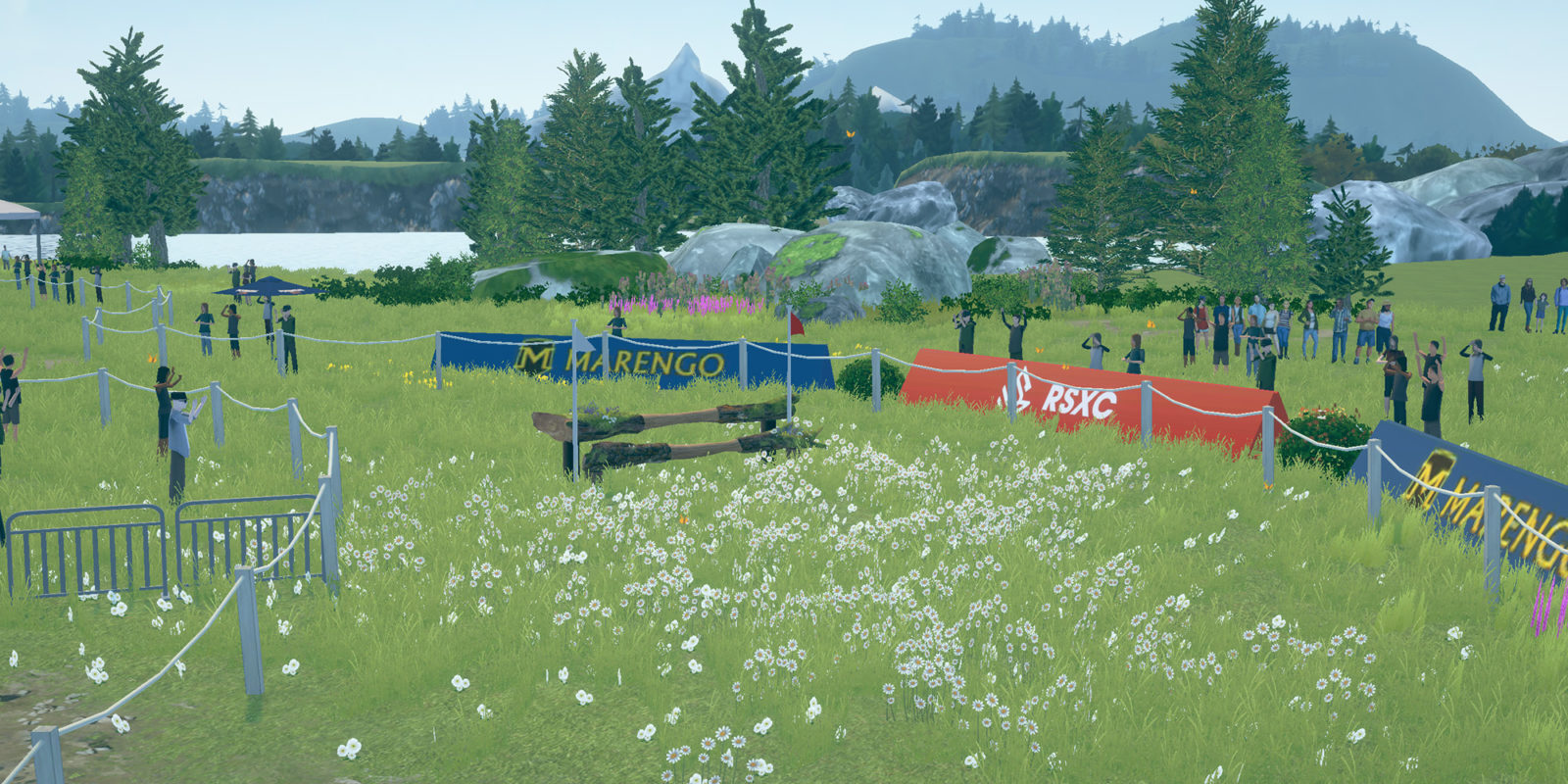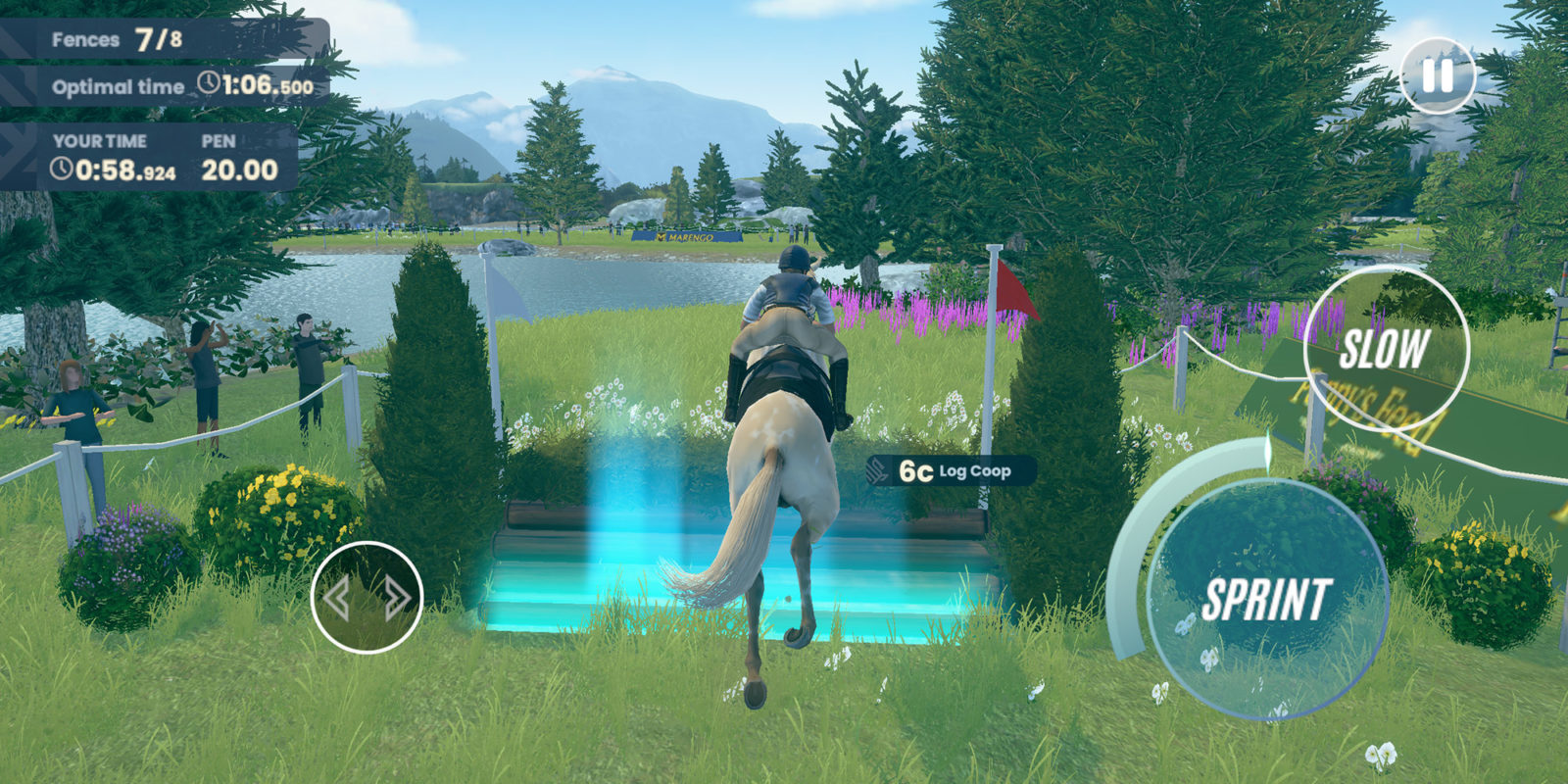 Team Chat
Team Chat has been requested since the beginning of the teams feature and we are excited to announce that it's finally here!

Just like any other chat feature: you and your team will be able to communicate to your heart's desires. Accessing the Team Chat is easy! To start chatting, you'll want to enter the Socal hub, there you will see the Team Chat button alongside the Profile, Weekly Rank, and Team Info buttons!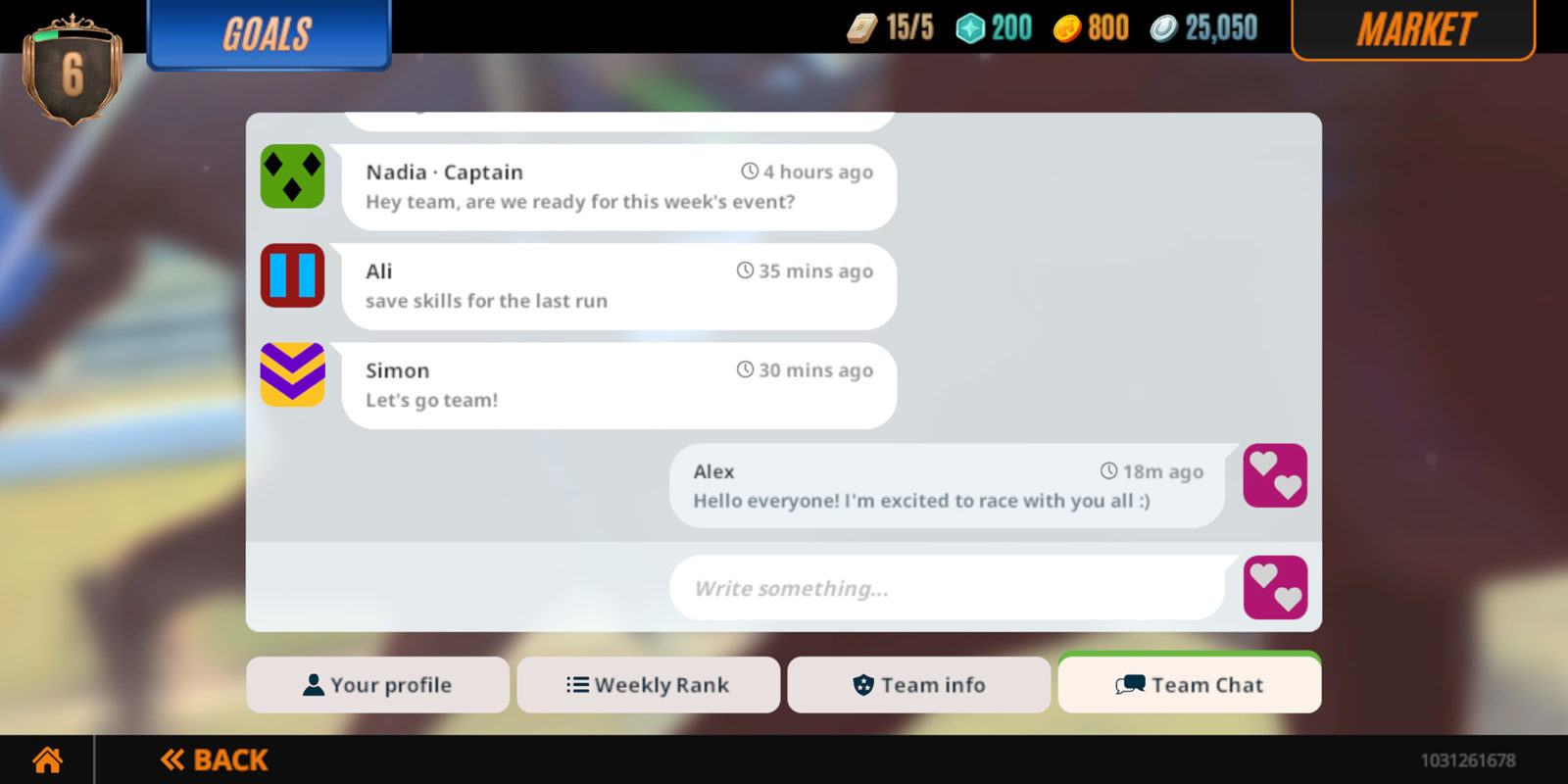 Team Chats can store 100 messages at a time so you can keep track of any messages you may have missed, but just in case, Team Captains also have the ability to send messages as announcements. These announcements pin to the top of the chat to ensure the message is seen by all team members. If you are a team member who has already seen the pinned announcement you will have the option to dismiss the message; this does not dismiss the message for your other team members.

To help keep our players and community safe, a report button has been implemented into the chat feature. Reporting a message will capture the reported message at the time of the report and redirect you through to the support portal where you are able to contact our support team about the incident.

We here at PikPok have always strived to cultivate a safe and positive community. To continue to support this we do ask that you read our rules of conduct, which have been included again below for your convenience. You can also find them at any time on our Terms of Use page.

By downloading and playing Rival Stars Horse Racing you are agreeing to these Terms of Use and you acknowledge that by breaking the Terms of Use your account may face a permanent ban.

Rules of Conduct
Players may not:
Harass, threaten, embarrass, or do anything else to another user that is unwanted, such as sending unwanted messages or making personal attacks or statements about race, sexual orientation, religion, heritage, etc.
Transmit or facilitate distribution of User Content that is harmful, abusive, racially or ethnically offensive, vulgar, sexually explicit, defamatory, infringing, invasive of personal privacy or publicity rights, or in a reasonable person's view, objectionable. Hate speech is not tolerated.
Disrupt the flow of chat in chat interfaces with vulgar language, abusiveness, causing the interface to scroll excessively, use of excessive shouting (typing in all caps) in an attempt to disturb other users, "spamming" or flooding (posting repetitive text).
Impersonate another person (including celebrities), indicate falsely that you are our employee or our representative, or attempt to mislead users by indicating that you represent us or any of our partners or affiliates.
Engage in any commercial activities, including but not limited to any attempts to raise money for anyone or advertise or promote a product, service, website, pyramid scheme or multi-tiered marketing scheme.
Attempt to get a password, account information, or other private information from any user.
Upload any software or User Content that you do not own or have permission to freely distribute.
Promote or encourage any illegal activity including hacking, cracking or distribution of counterfeit software.
Upload files that contain a virus or corrupted data.
Post messages for any purpose other than personal communication, including advertising or promotional messaging, chain letters, pyramid schemes, or other commercial activities.
Use or distribute "auto" software programs, "macro" software programs or other "cheat utility" software program or applications.
Modify any part of the Sites, Game, Product or Content that we do not specifically authorize you to modify.
Post or communicate any other player's real-world personal information through the Games or Products.
Attempt to interfere with, hack into or decipher any transmissions to or from our servers.
Attempt to use Games or Products on or through any service that is not controlled or authorized by us.
Interfere with the ability of others to enjoy playing a Game or a Product or take actions that interfere with or increase the cost to provide Games and Products for the enjoyment of all its users.
Obtain or attempt to obtain any unfair advantage, procure in-game items and/or currency, or bypass any game system by exploiting a bug, design flaw, technical issue, or by any other method.
Changes
Team Chat

Players can message their teammates in real-time
Chat will show recent team updates (join, leave, kick, promote)
Captains can pin announcements
Players who have been removed from a can't rejoin the same team unless invited
Players can report issues from chat to CS

Offer buttons update

Offer buttons now show an animated 3D horse on the main hub
Star Club, Offer and NSO buttons have been revamped

Fixes

Live Events Results: Star Club horse hides players name
Live Events not showing multiple rewards
Skill reward from Cross Country event causes crashes