Rival Stars Horse Racing Update 1.28
December 6, 2021
The rollout for update 1.28 has begun! The Update will be fully released on Friday, December 10th. As this is a phased roll-out, it may not reach everybody at exactly the same time.

Hi, and welcome to the final update of 2021!
In this update, we introduce the early access version of a highly anticipated feature, Teams! This new feature allows players to get together and compete on a leaderboard against other teams in weekly live events, proving finally who the top team really is!
What are Teams you ask?
Teams are an awesome way players can get together and compete for bragging rights against other teams! You will find Teams under the Social tab on your main hub. Tapping this will take you to the screen you see below: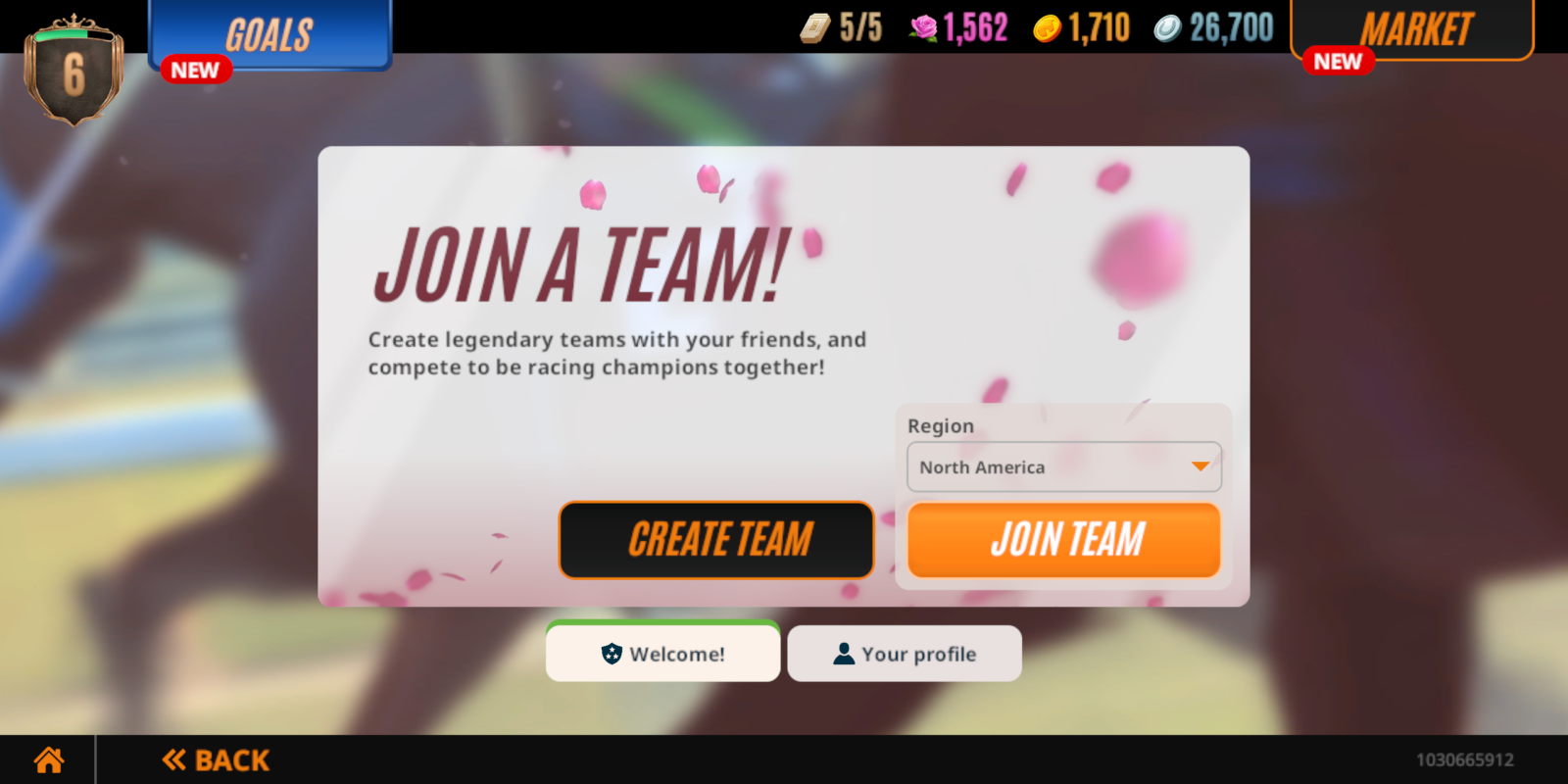 From this screen, players have the option to join an existing team, start their own team or view their profile.
Creating a team:
Creating a team is simple, To do this you will want to:
Pick a team name
Describe your team
Select the region (this will allow players in the same region to find your public team)
Set your minimum prestige level
Set access type (this is your team's privacy control, set it to Public to allow other players to join your team, or set it to Private to make your team invite only)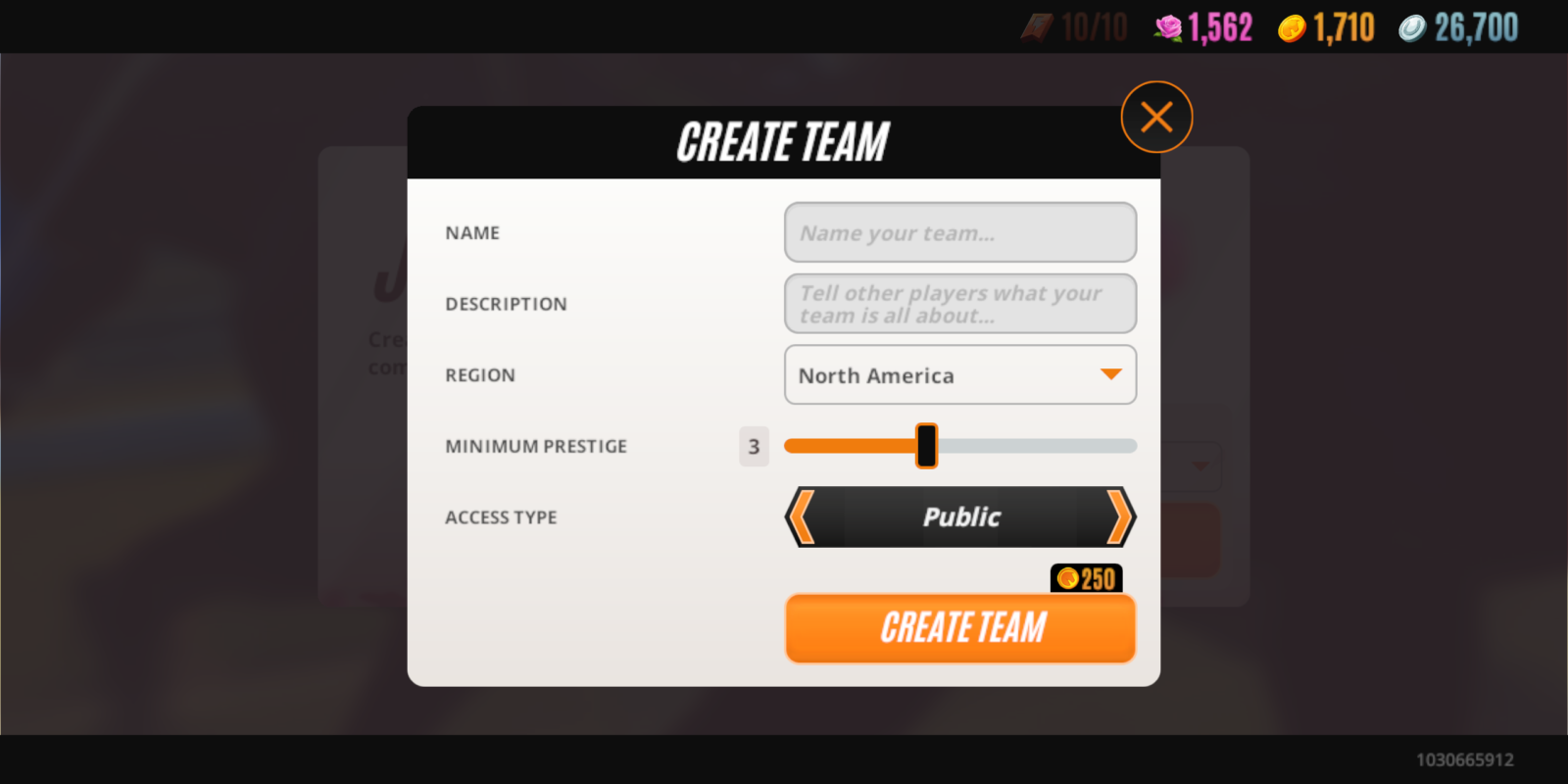 Once you have set up your team you will have the option to invite your friends. This will be presented as a pop-up once you have confirmed your team details as well as in your "team info" section.
Joining an existing team:
If creating a team isn't for you but you're still wanting to be a part of the action then joining an already existing team is the way to go! Once you are in the Team menu, select the region best suited to you and tap join team. This will match you with a team within the selected region.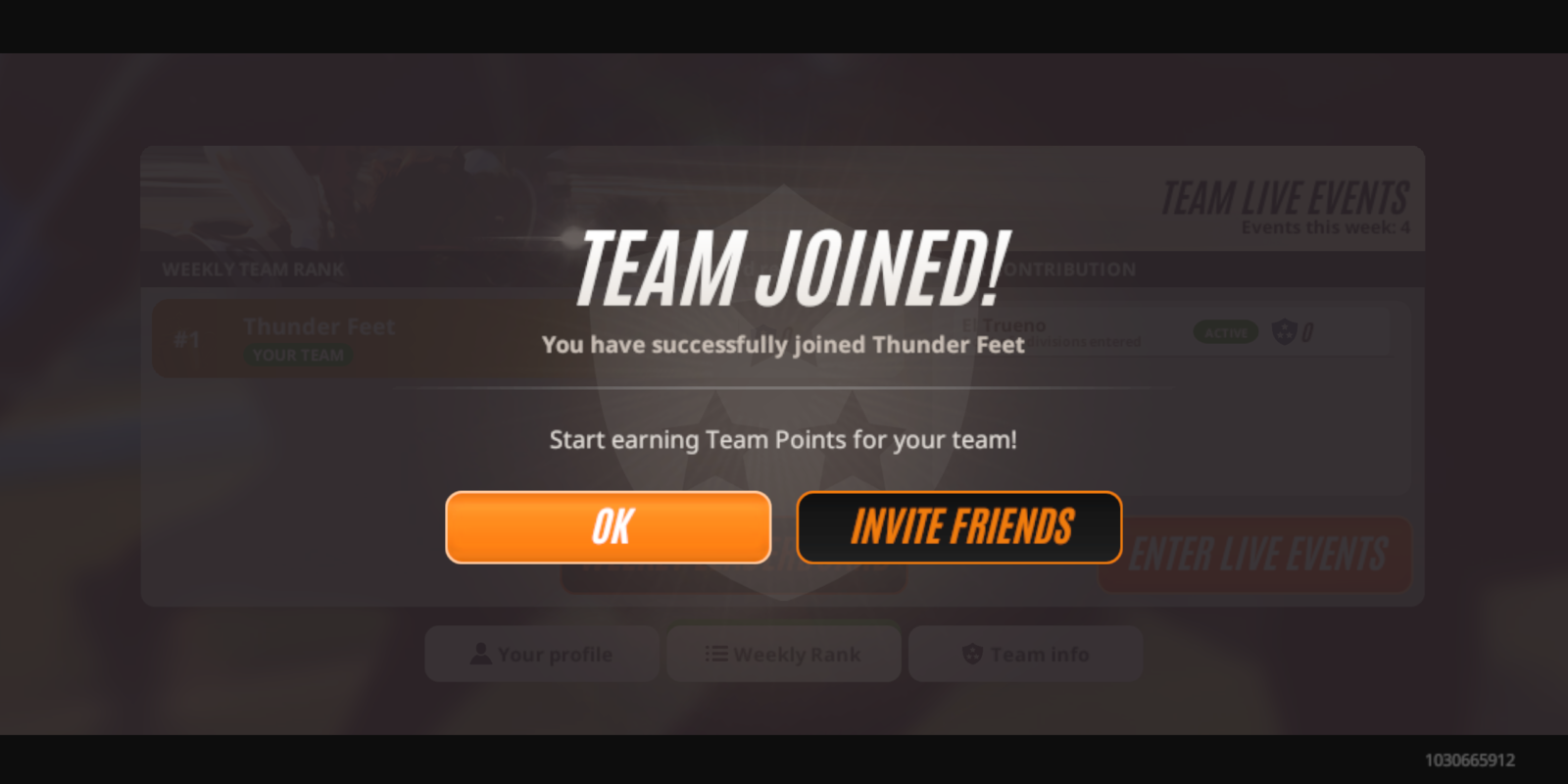 Team points and Leaderboards:
Teams compete in global leaderboards in events spread over a week. individual members who compete in live events will be rewarded Team Points based on their individual best time, as well as their other rewards. These points accumulate over the week and can be increased by taking part in each event running that week. Once the week is over the Teams that have the highest Team Score will be crowned the winners!

While this feature is in early access you will be competing for "bragging rights" and team trophies. There are exciting things planned for the Teams feature and we look forward to sharing these with you in future updates.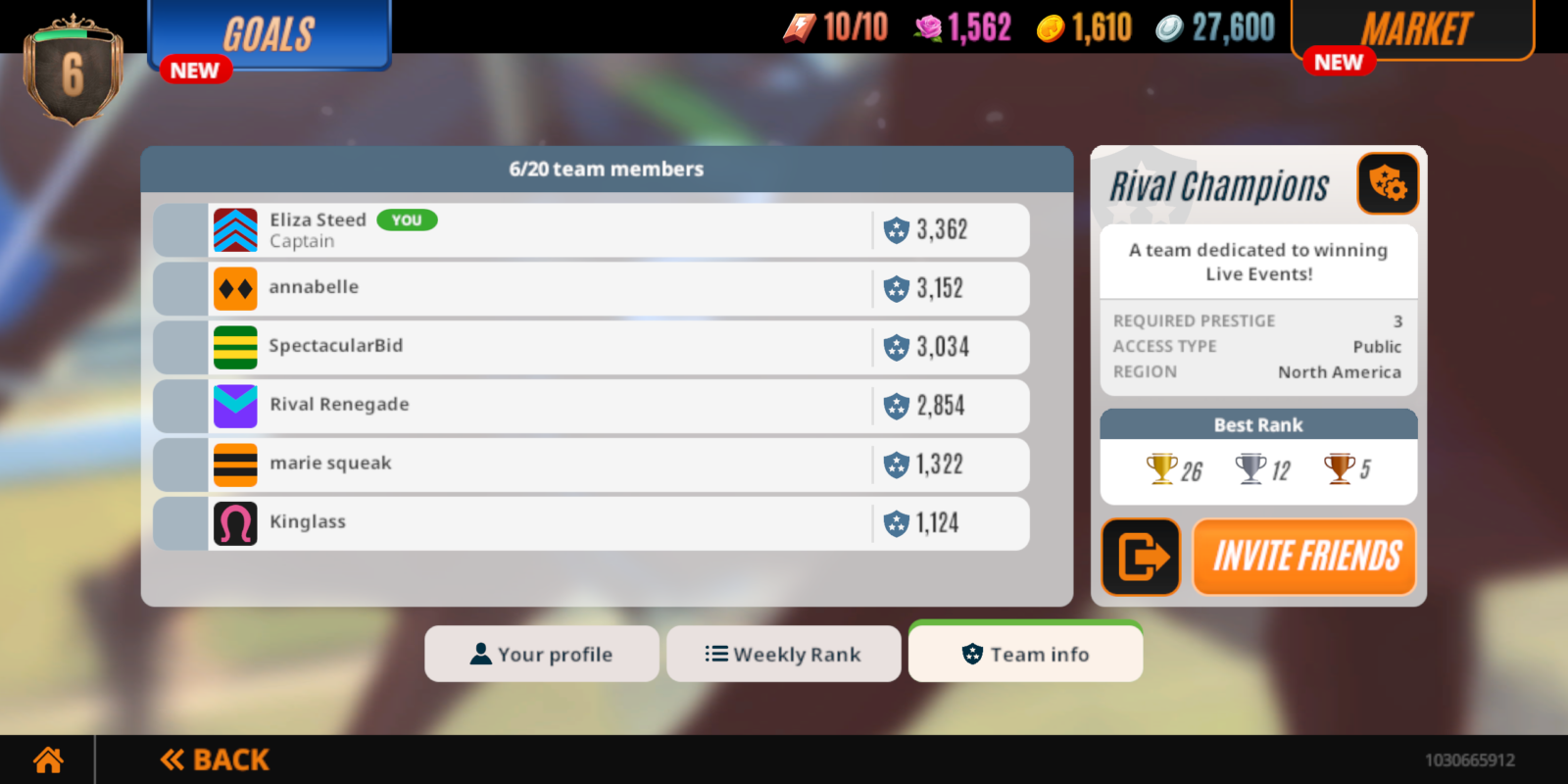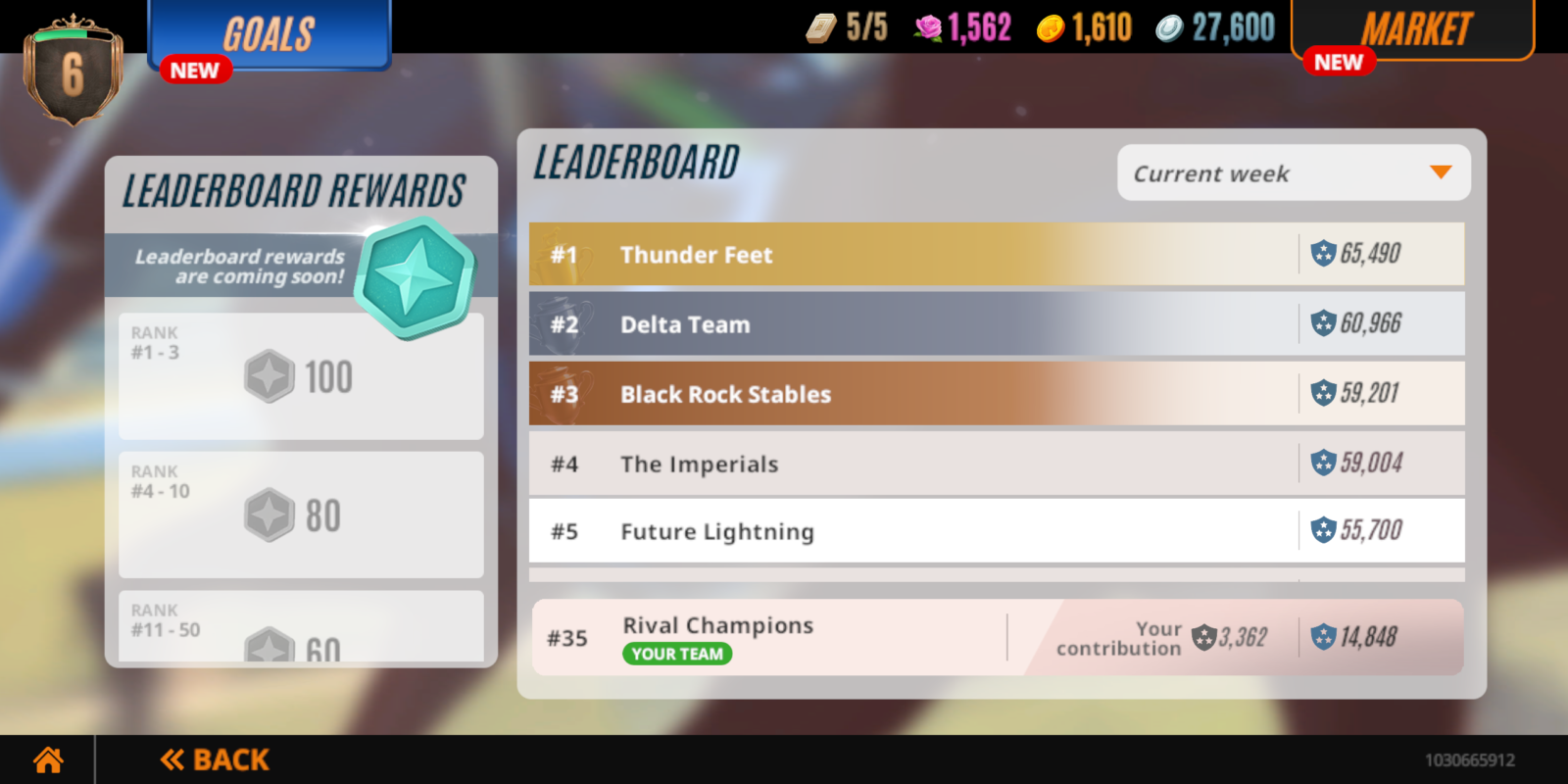 Anything else?
With the introduction of Teams, this does mean the button to access your friend's list has moved! This can still be found by tapping on Social, and then the "Your Profile" button.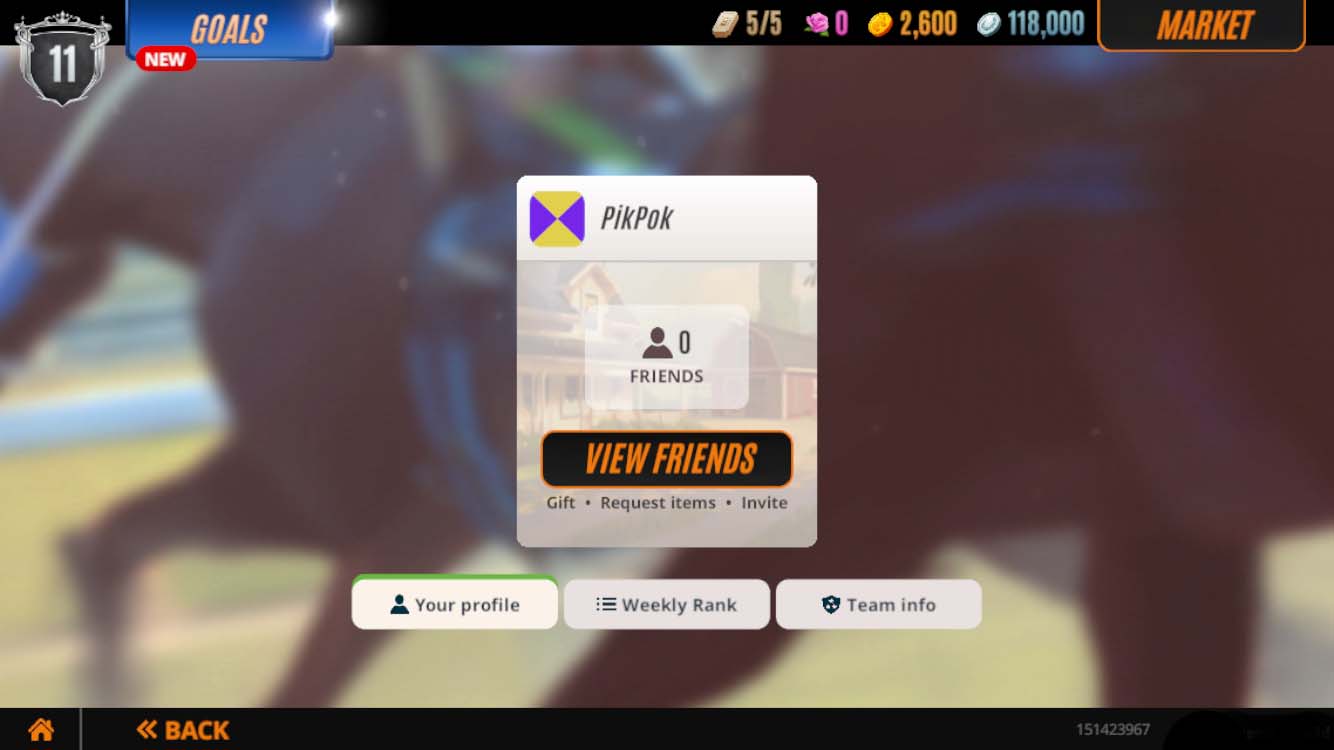 Pasture Split Test (Round 2)
Yes! The Pasture will be returning for another round of testing! We will have more news to share with you in the coming weeks so keep an eye on the Facebook community page for more details.