Rival Stars Horse Racing Update 1.26
October 18, 2021
The rollout for update 1.26 has begun! The Update will be fully released on Tuesday 19th of October. As this is a phased roll-out, it may not reach everybody at exactly the same time.
Hi Everyone!
We are so excited to announce that the split test for the Pasture is live right now! We have prepared update notes to accumulate information we have released as well as expand on some of the details that were shared with the community over the last few weeks.
Starting Off
First of all, how many people will be receiving this test? Just like the recent marketplace test, this will only be made available to a portion of players who will be chosen at random (please note that reinstalling the game will not result in your profile being in the test group.)

Get to know The Pasture
In Rival Stars Horse Racing, the Pasture is a brand new beautiful plot of land you have recently acquired allowing you to transport and store your horses. You can move your horses from your stables and into the Pasture for retirement reasons, or maybe you just need to free up space in your stalls.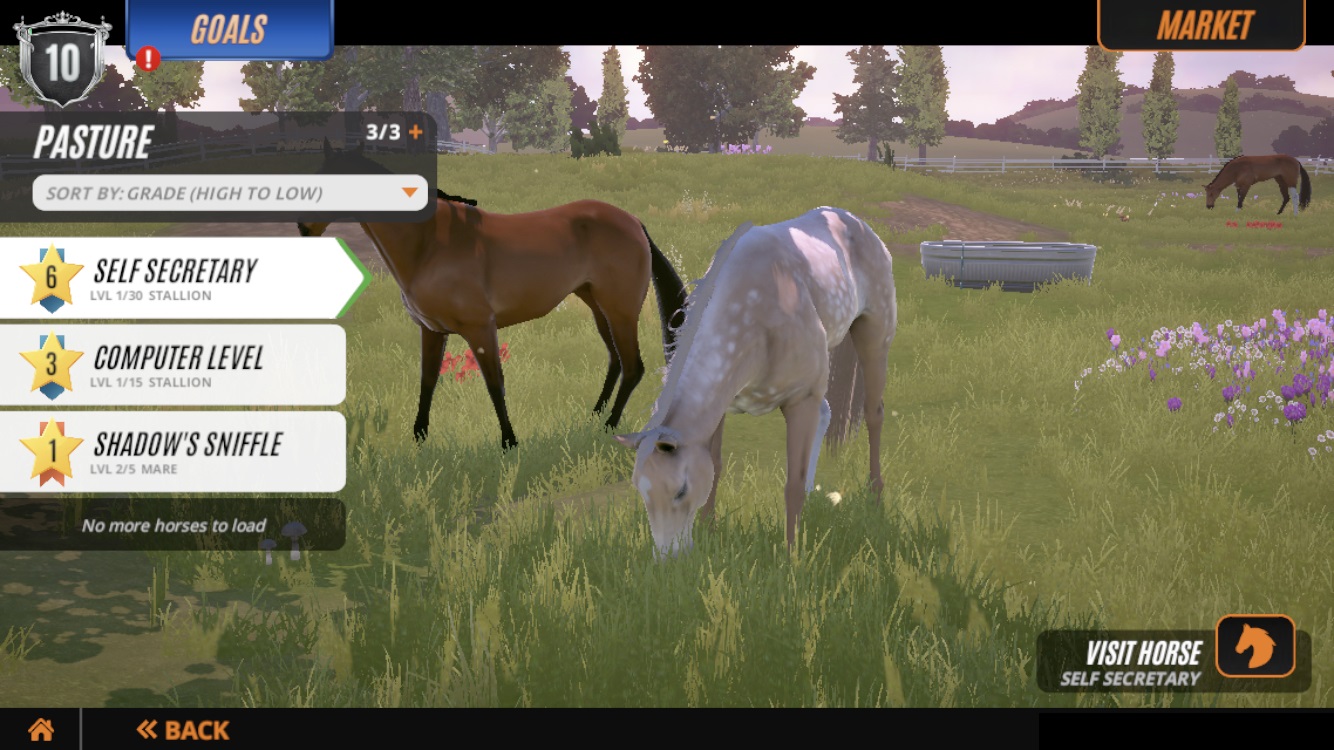 To move your horse from your stables to the pasture, you will need to select the horse from your stable and then tap on the "manage horse button". From here you will see a "move to pasture" button, tapping this will successfully move your selected horse to the pasture.
Moving your horses to the pasture will be instantaneous. However, moving your horses from the pasture to your stables will take time, as well as require a free stall in your stables. Planning ahead will be key here as horses will not be able to race, ride, breed, or train while they're in the pasture.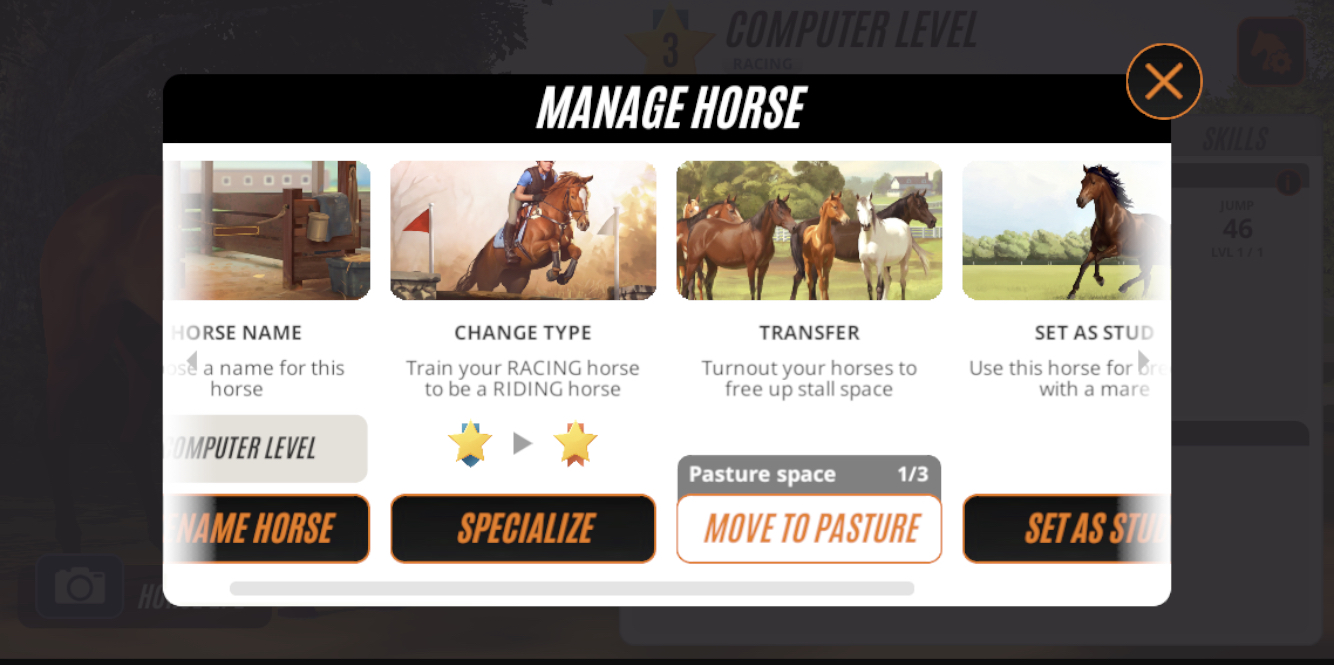 Pasture Space
The space available in your pasture will be indicative of how many stalls you have purchased for your stables for example:
One Horse Stall = One Pasture space.
However, for Starclub members this will be doubled! This means:
One Stall = Two Pasture spaces.
Anything else?
Outside of the pasture test we also have a special surprise for our Star Club members. Star Club members now have 4 additional stalls in their stables! These will be available as long as you remain a subscriber. If you end your subscription any horses in these slots will be moved to standby.
We really hope you enjoy your new Pasture space. We look forward to seeing how you choose to use the space! As per usual if you have any questions you can send an email to our lovely Customer Support team at Support@pikpok.com