Rival Stars Horse Racing Update 1.24
August 9, 2021
The rollout for update 1.24 has begun! The Update will be fully released on Tuesday 10th of August. As this is a phased roll-out, it may not reach everybody at exactly the same time.
We have been working hard over the last few months and we are very excited to announce and welcome Jump to the Free Roam mode in Rival Stars Horse Racing!
Welcome Jump
JUMP into Free Roam and try out the latest feature added to Rival Stars Horse Racing. As per usual Free Roam is yours to explore, but now there are a few obstacles set up for you and your horse to overcome.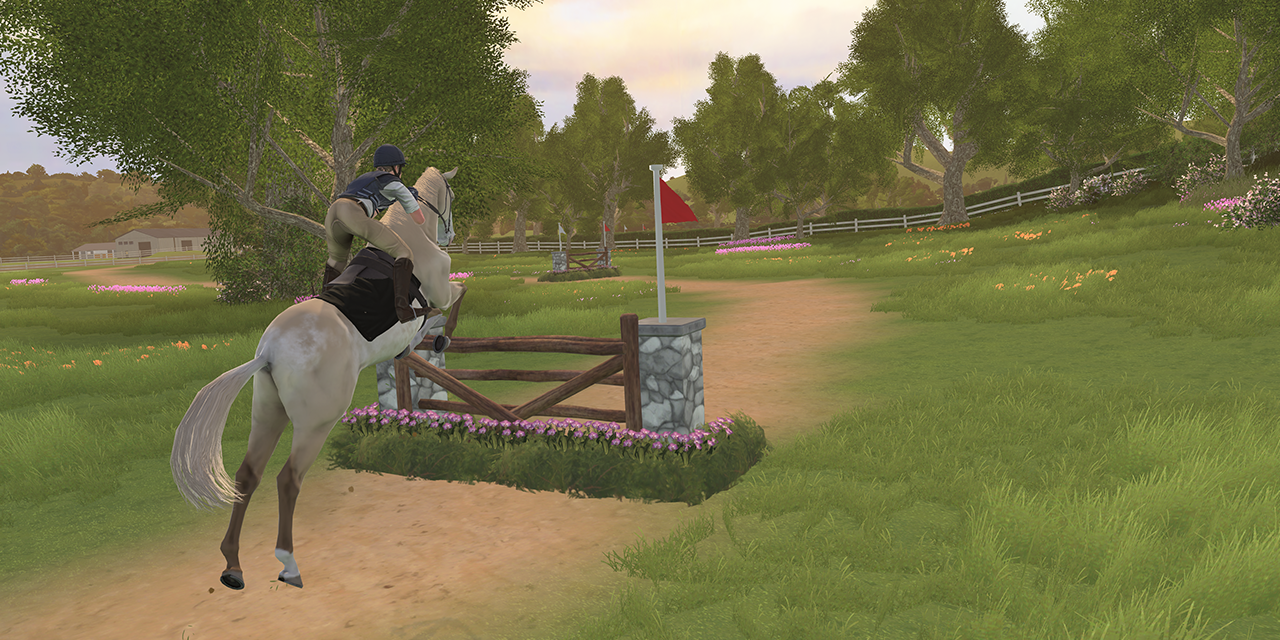 Nailing those perfect Jumps
Making sure you approach the jump at the right angle and with enough speed is key to guarantee those perfect landings. Nailing a jump will now regenerate your sprint bar which will prepare you for the jump ahead, you may even see celebration pats shared between your horse and rider.
At this stage you are unable to train your horses in Jump via the training screen, however, this is just the start of the new Jump feature. Over the coming months, you will see changes and improvements based on the feedback we receive from you so keep an eye on your inbox for surveys and community posts calling for feedback.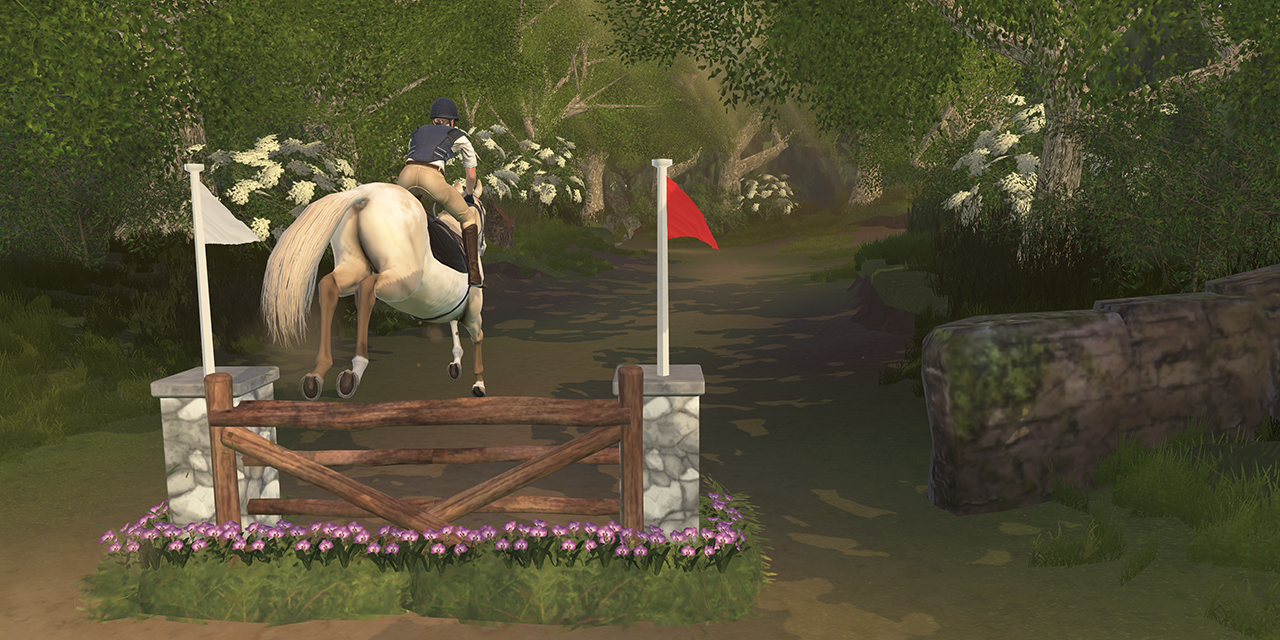 That's not all we have for you this update! We have introduced a few more features to improve your gaming experience!
Sell the Foal!
Have a foal that was just not quite what you are after? We have seen you ask for this feature for a while and here it is! Players are now able to sell foals straight from the Foaling Stalls. This option will now be available to you after the foal presentation screen, on the left-hand side of the screen you will see the option to "Sell Foal" Selecting this will remove the foal from your stalls. Pick carefully because once a Foal has been sold there will be no getting it back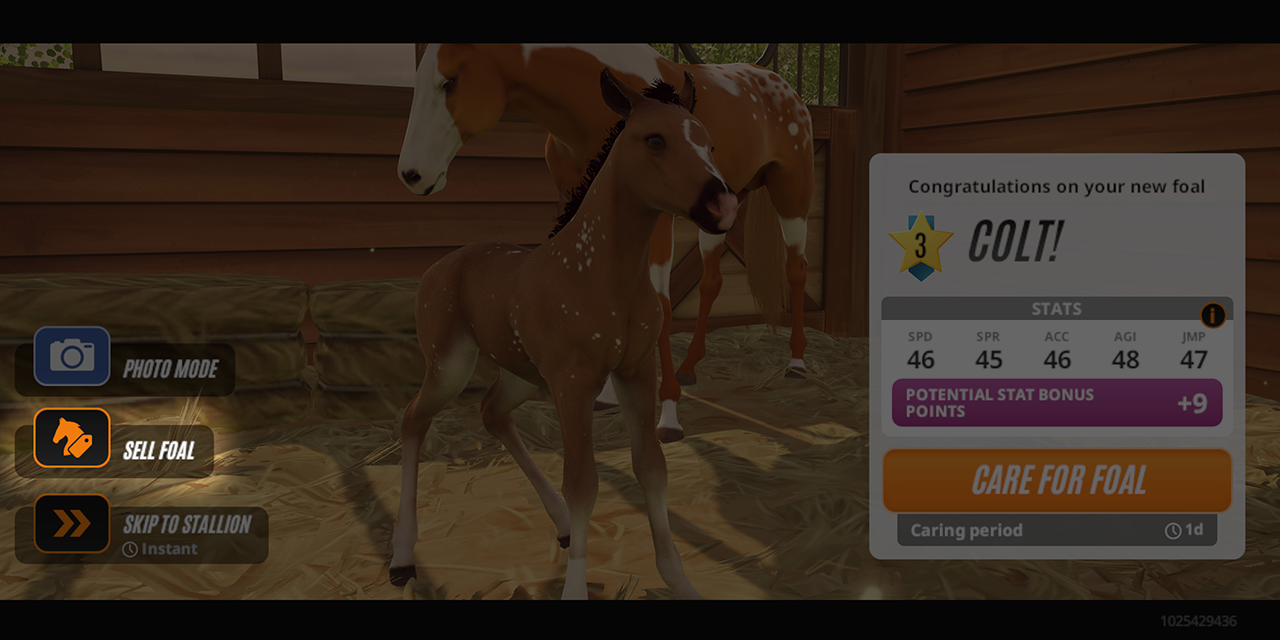 Favourite horse
Choosing the main horse that is displayed on your main hub has never been easier. To do this, head over to the stalls and enter the Manage Stables menu, from there you will see a heart next to the horse's name and picture, selecting the heart will "Favourite" that horse and will become your Home Screen horse.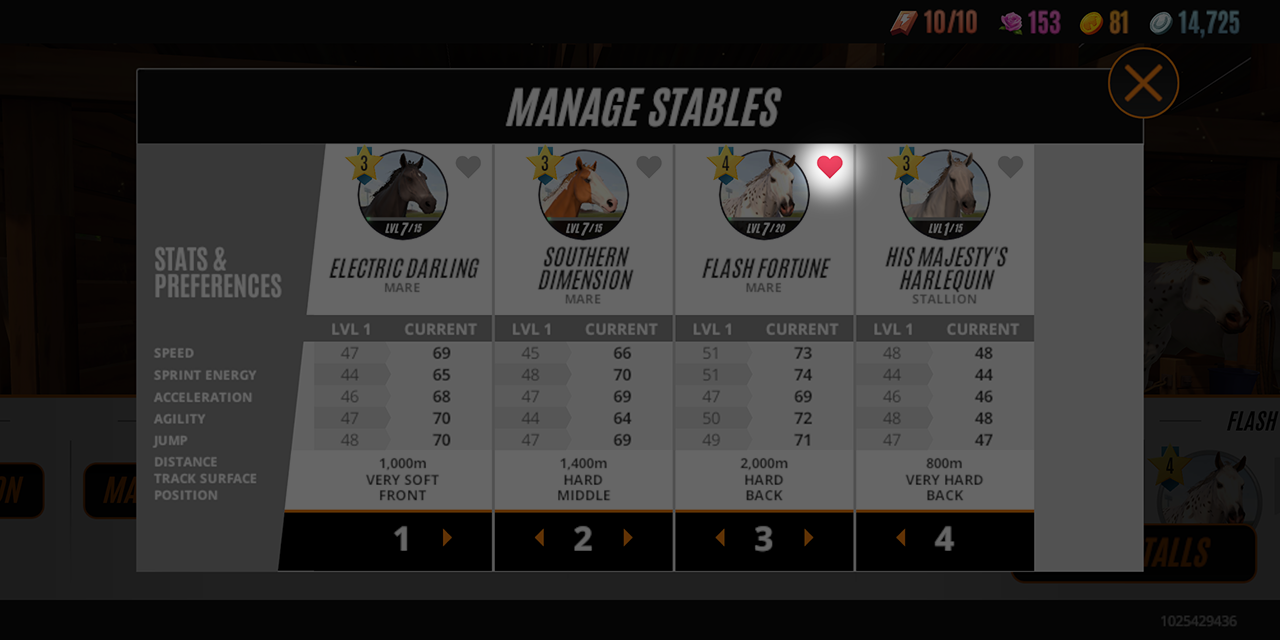 Screensaver mode
Leaving the screen on when you are idle in-game will now take you to a beautiful new screensaver of the home screen without the in-game HUD. Simply just tap on the screen to bring back the HUD and return to your gameplay.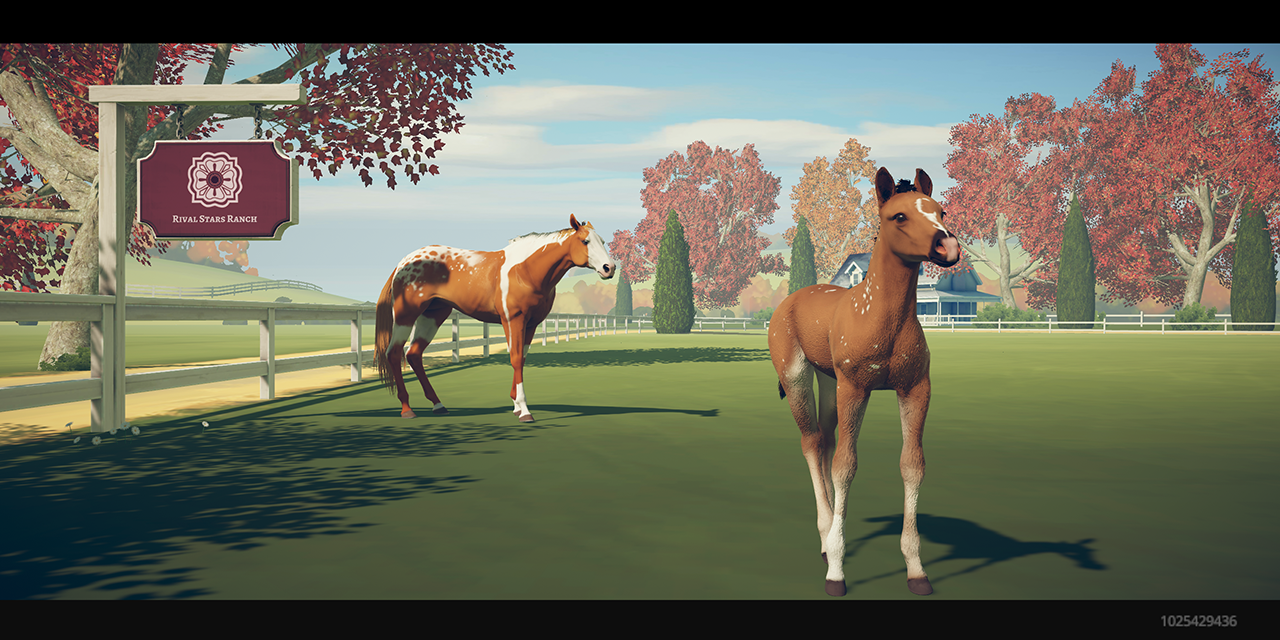 Manage Horse Button
You may have noticed that your "Sell" horse button has disappeared. You will now be able to find this as well as: "Rename horse", "Set as Stud" and "Change Type" all under the handy "Manage Horse" button. Now located in the top right-hand corner of your horse information screen.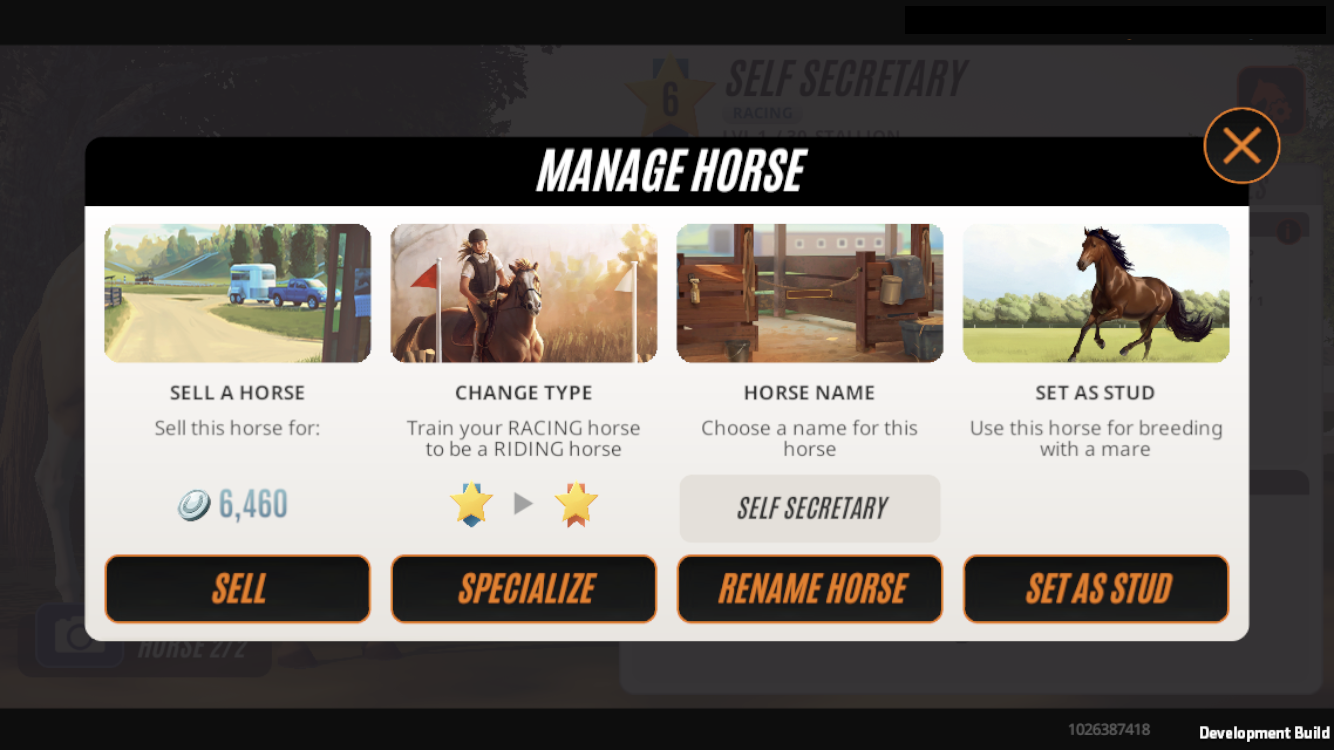 Looking To the Future
We are investigating a solution as a response to the overwhelming request for more stalls in the game. We currently have no news to share about when this is coming, however, we would like to thank you for all your patience, feedback, and comments. As per usual if you have any further feedback please get in touch with our Support team at support@pikpok.com