Rival Stars Horse Racing Update 1.22
June 11, 2021
Update 1.22 has started to roll out to Android and iOS devices, the update will be available for everyone this Wednesday! Check availability in the iOS and Google Play store by following this link: http://ppok.me/horseracing
Hello!
It's Update time! In these update notes we will be discussing Time Trials and a brand new reward system in the game.
New and improved Time Trials
In the 1.21 update notes, we mentioned that we were working on fine-tuning Time Trials based on the feedback we have received from the Community. We listened and we are so very excited to share the latest improvements to Time Trials with you all.

We received some valuable feedback from the Community regarding the handling of your horses when making those tight turns in Time Trials. We have worked hard over the last few months to address this feedback and continue to make Time Trials an exciting and smooth experience. This was achieved by adjusting the balancing, refining turning, and adjusting the steering and control you have of your horses at low levels.

Now you should have no issues navigating towards the next gate! We have improved course navigation by adding on-screen markers that point you in the direction of the next gate. As well as the new marker, the camera will also help guide you to the next gate by actively adjusting to frame the path ahead.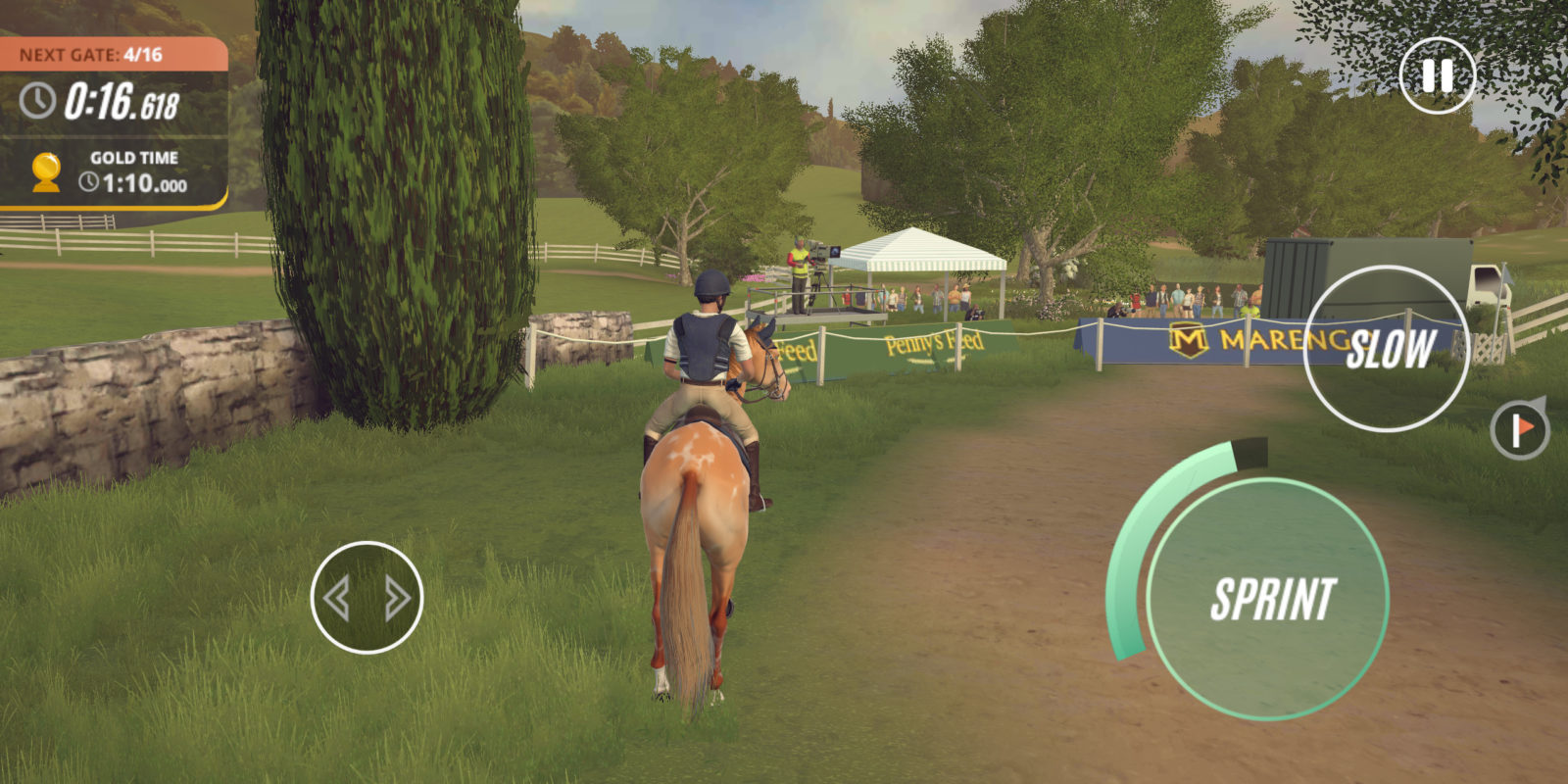 7 day login rewards!
Alongside the updates to time trials we have also been working on a new 7 day login reward feature!
What does this mean? I hear you ask?
You are now able to claim a reward each day during your first 7 days with the new update in the game! This is a one-time reward ladder and does not repeat weekly so make sure you don't miss out on all those sweet freebies. Logging in daily over the 7 days will get you one step closer to that free horse.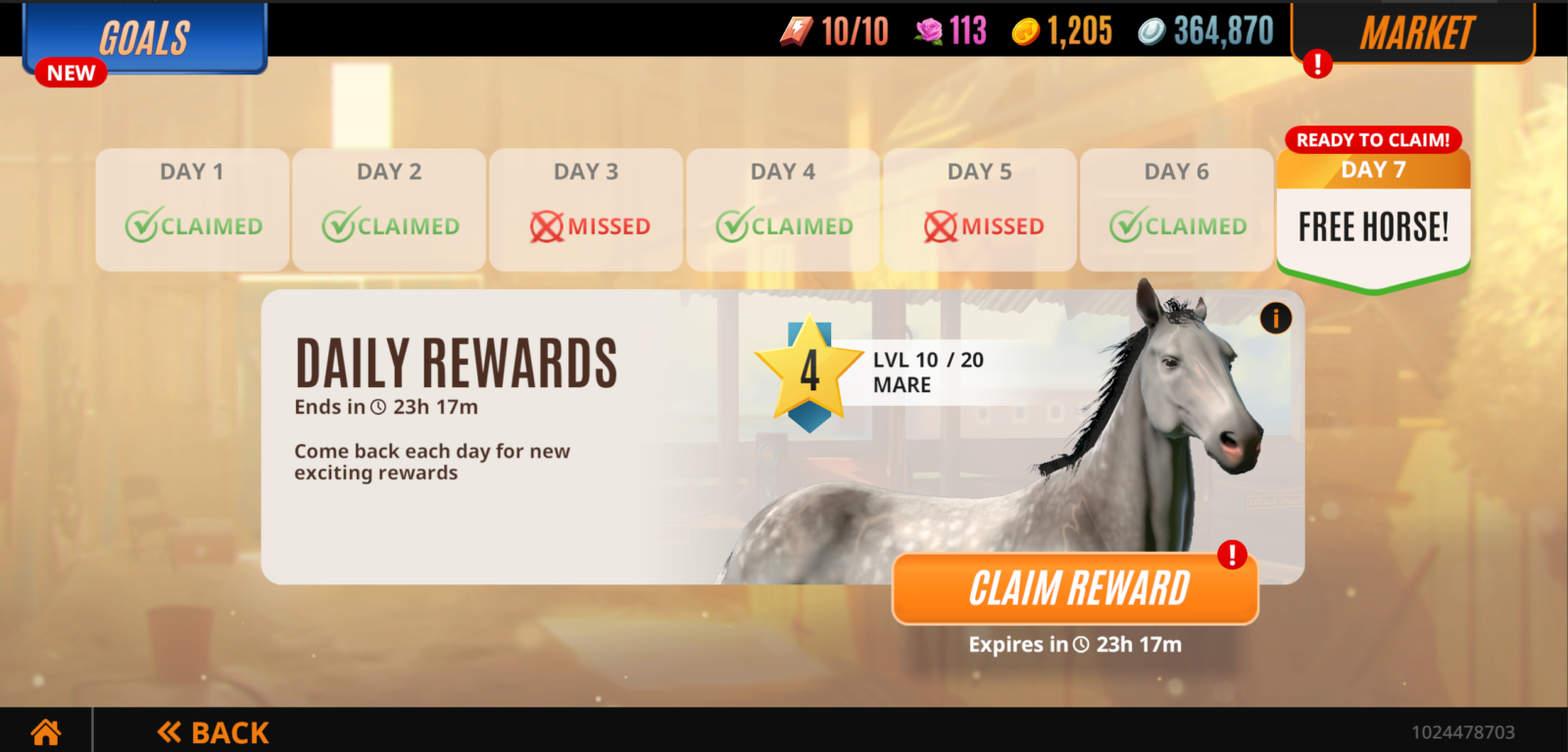 As always, if you have any feedback you would like to share about this update or the game in general feel free to contact our Customer Support team. You can do so via email at Support@PikPok.com or by filling out the form at http://support.pikpok.com/bug_report