Rival Stars Horse Racing Update 1.19
April 8, 2021
Update 1.19 has started to roll out to Android and iOS devices, the update will be available for everyone next Wednesday! Check availability in the iOS and Google Play store by following this link: http://ppok.me/horseracing
Time Trials has landed!
In our previous update notes we mentioned that quite a few places around your ranch were under construction. Well, that construction has been completed and we have a brand new exciting mode to share with you. Introducing: Time Trials. Ride through different courses, dash through the gates, and do your best to get the fastest times possible. Completing the course within specific times will give you the best rewards.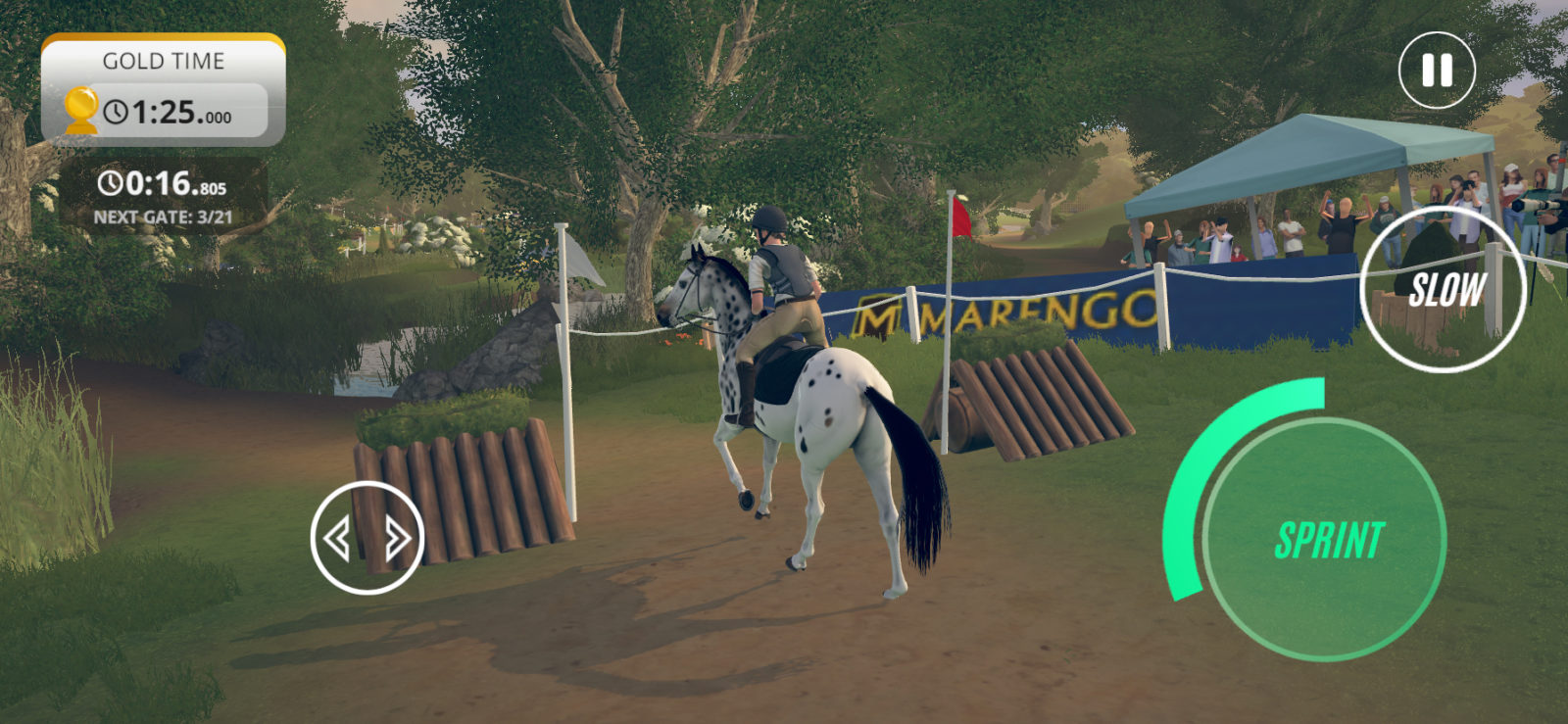 Riding and Racing Horses!
You now have the ability to have both Riding and Racing horses. Your Racing Horses are used in story and live event races while Riding horses are used for Time Trials and modes coming in the future. All Horses start off as Racing horses, it's up to you to choose which horses you specialize and convert to Riding horses. To do this, select the horse from your stables and tap on the Manage Horse button that can be seen on the lower left-hand side of the screen. From there, hit the Specialize button. A pop-up will then appear with a countdown which will allow you to continue or cancel the specialization of your horse. Please note this is a permanent change and can not be undone.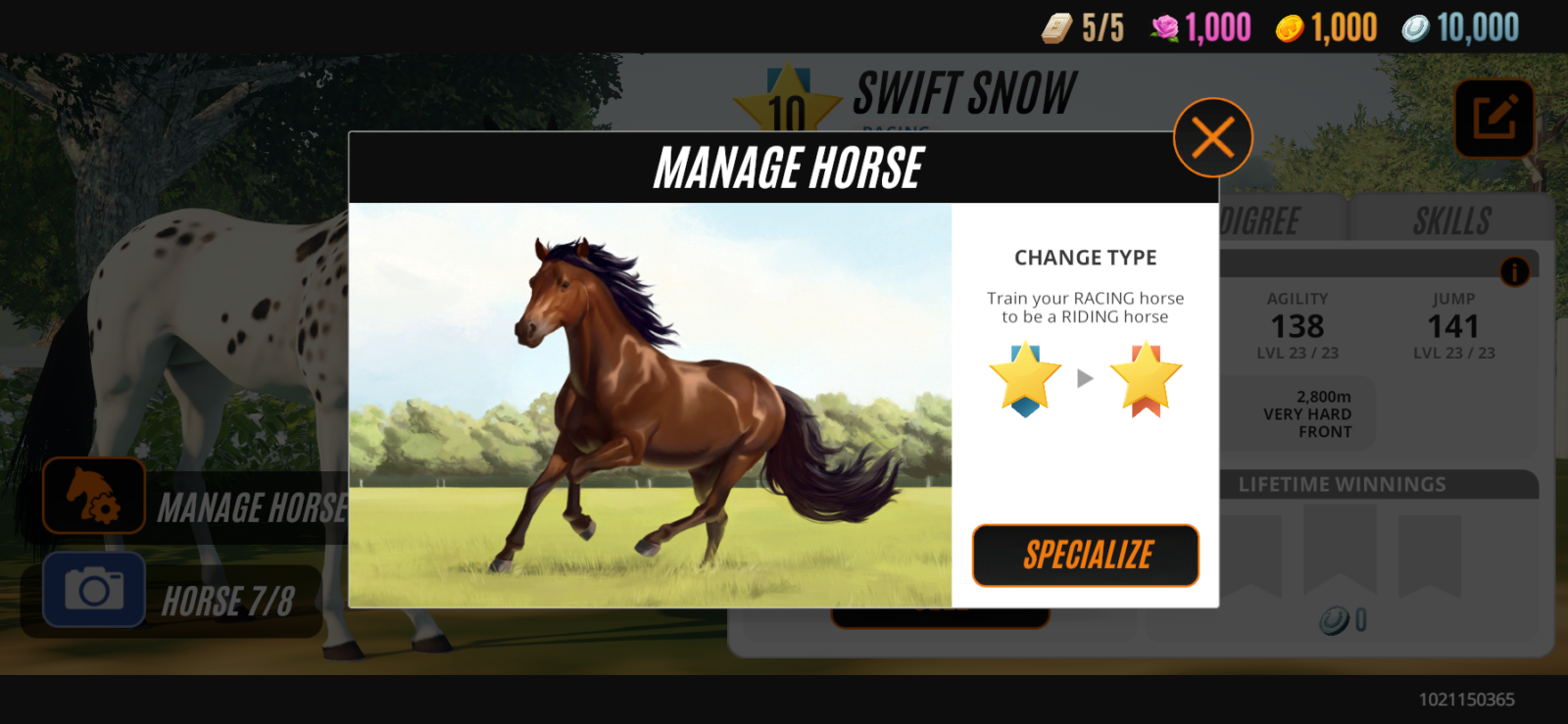 The Agility training facilities are now open for business and your horses' Agility can be trained. Your horses' Agility stat is important for navigating those tight turns in the Time Trials mode so make sure you take advantage of that training so you can get the best times possible!

We hope you enjoy racing against the clock and setting new records in Time Trials.